Make some pickles with me.
Summer means preparing to make a lot of pickles for the rest of the year. I was busy making some Jujube pickles. We call Jujube 'boroi' in our native language. It's a tangy small fruit that is sun-dried to make pickles. The process is very long and needs extra patience. But the end results totally worth it.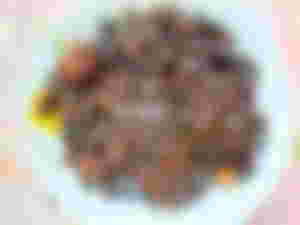 What do we need?
• 500gm of sun-dried Jujube
• One garlic
• Sugar
• Mixed spice powder
• Dried red chili
• Salt
• Red chili powder
• Vinegar
• Tamarind
• Bay leaves
• Five spices (fenugreek seed, nigella seed, cumin seed, black mustard seed, and fennel seed in equal parts.)
• Cumin
• Mustered oil
Soak the Jujubes in cold water for an hour. Pick out the bad ones otherwise, they will ruin the pickle. Keep them aside and make the spices for the pickle.
Take a big pan and add 250gm of mustard oil. Keep the flame in medium heat. When it becomes bubbly, add some red chili, bay leaves, and some garlic cloves. Fry them for a minute.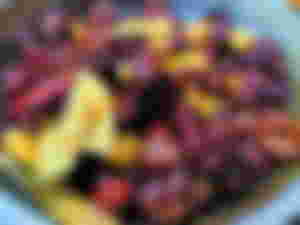 Add the Jujubes, mix them properly with the spices, and cook them for five minutes approximately. They will start to become soft.
That's the time we need to add the sugar. Let the sugar melt and mix with the spices for a couple of minutes. Then add the vinegar, a small amount of tamarind, salt, and red chili powder as per your taste.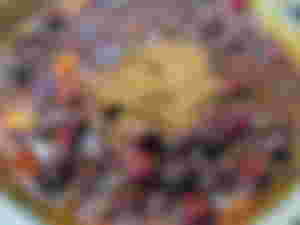 I fried the five spice mix and the cumin seeds for a couple of minutes and then blended them.
I added the spices at the very last minute and mix them properly.
The pickle will start to become sticky once it's cooked thoroughly.
It will take around 30 minutes. Keep the flame on low when you are stirring after you have finished putting everything on the pan. But don't leave the kitchen because you have to continuously stir the pickle every minute, otherwise it will get burned in the bottom.
When the pickle becomes medium thick and cooks perfectly then turn off the heat. Let it cool for a couple of hours and it would be ready to preserve and eat.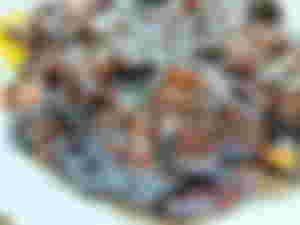 Preservation process.
If you are thinking to preserve it for the whole year, then use a glass jar, add some extra mustard oil, and then add the pickles. Also, put the jar in sunlight every other month, that way it will never catch any yeast and will not be smelly.
We are enjoying our Jujube pickle with rice and other dishes. It's really delicious. The sweet, tangy, spicy taste goes very well with everything.
I hope you like my recipe :)