Jack of all trades!
It's impossible to know everything. But it's not easy to approve we know nothing about something, right?
In our culture, it is not very uncommon to find people who never approve they don't know. It's like a crime to not know. You have to know everything; for example about property costs, gold exchange, business, stock; everything. No one will approve that they don't understand much.
When I was a kid it always surprised me how one person can know everything! But it didn't take me long to find out they just pretend. They know one or two things but not everything. They are mostly jack of all trades and masters of none.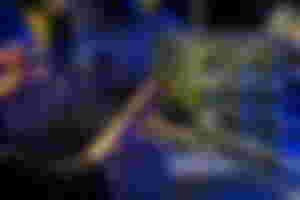 I'm not saying there is not anyone who doesn't know these things. Or it's impossible to have vast knowledge. But the thing is it's really hard to be the master of everything. You can have some knowledge but with that, it's not wise to guide someone on the basis of that small knowledge.
Yeah, I learned it a hard way that I should not take advice from those jacks as well as I should be more careful about my words. Because I also don't know much about many things.
I struggled a lot about this when I was a student. As a straight-A from the school level, I never used to approve that I don't know certain things and I never used to take any suggestions from other students or friends. I spend many times proving that I have in-depth knowledge whether I knew that I don't. It was like a toxic game. Later I found out how this affected me. Now I got myself out of this dissemble.
It's true that being a jack of everything is oftentimes better than being a master of one thing. It's a great advantage to have knowledge of many things, even if that's nothing to do with your business or life. But we have to understand that it comes with some negative impacts. It can shift our focus from what matters most and we may spend unnecessary time on unnecessary things.
Be comprehensive rather than superficial in whatever you are learning and doing in your life.