Delicious Bangali Cuisine.
What could be better than having native food at the lunch?
Star Hotel and Kabab are one of the popular places in the town to enjoy Bangla cuisine. They usually serve all our popular curries, veggies, and snacks. The restaurant is affordable, way too popular, and the food is delicious.
It's been a while since I have been to the restaurant. Last week, while I went to my University campus to meet some of my old friends, we went to this restaurant to have our lunch. Usually, during lunch hour, the place becomes so crowded, it's hard to take any empty seat. But we were late, around 3.00 PM and that was an advantage for us. Because of that, we got the chance to have our lunch peacefully.
We took chicken roast curry, and beef curry, with rice, vegetable, dal (lentil), and salad. They usually serve the rice with veggies, salad, and dal as complementary.
Later, we asked if any mashed vegetable is available. It's very popular here to mash brinjals, potatoes, tomatoes, and many other kinds of vegetables with chili and onion; and enjoy it with rice.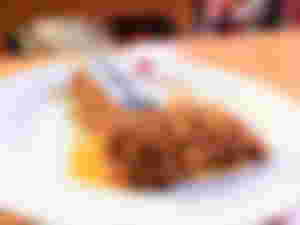 The chicken curry was the best of all the dishes. It was a bit sweet, the gravy was perfect with rice.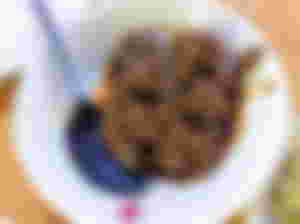 The beef was kind of a traditional dish. We call it 'kala bhuna', it's slow-cooked and hundreds of spices make it black in color.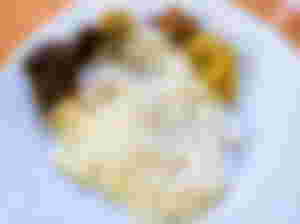 My plate
This is what our plates usually look like. We enjoy eating with our hands, yes, like natives. It makes the food experience a hundred times better for us.
Now, the real review.
I'm eating in this restaurant for almost a year. The food they used to serve is not felt the same this time. The quality deteriorated a bit. Especially, the quality of the rice and beef curry was so disappointing. I wouldn't say, they were not delicious but comparatively, they couldn't hold the same quality for sure.
But the price was affordable like before. And it's still one of the best places to have bangali food.
I would definitely revisit it.