Chicken Chaap with Luchi - One of the best street food experiences.
If you want to try the authentic taste of Bangladeshi street food then this dish could be the best option. Chicken chaap with luchi is kind of a perfect combination to make your stomach happy in the evening.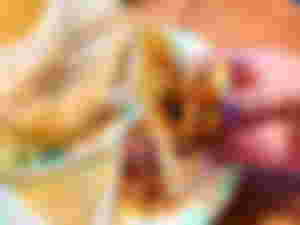 It's a Mughlai classic where the Chicken pieces are marinated first with aromatic spices and spice paste then cooked further. The result is a rich, flavourful, complex curry with tender chicken that tastes great with parota, roti, biryani, or pulao. We usually enjoy it with luchi (deep-fried flattened roti) and sometimes with parota.
A few days ago I found this in a nearby marketplace and loved the experience. Let me share some photos.
---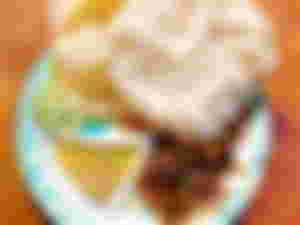 They serve the chicken with some cucumber, onion salad, and some sour curd. I didn't like the curd but otherwise, everything was great. The best thing was the chicken. It was cooked with onion, green chili, coriander, and a lot of spices. The chicken was juicy, spicy, and a little sweet; loved it.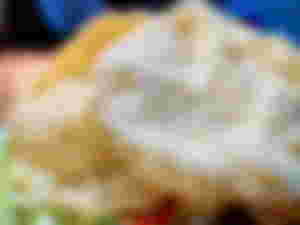 The luchi was perfect, I would like to give it 10/10. It was thin, crispy, freshly made, and went very well with the chicken.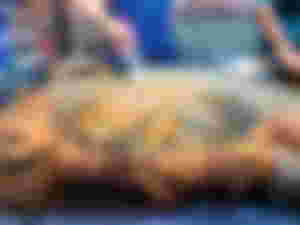 This is how they prepare the food. It's kind of an open kitchen. You can see the whole process, and choose the pieces of chicken you like to try. They kept the chicken marinated over the counter, doesn't look very hygienic. But I guess it's because of the cold weather. And as they get a huge amount of orders so those don't sit on the counter for hours.
After seeing the process, I felt like I need to try making cheap at home; they seem to make the process so easy!
The place is a mini food court where there are almost 20 food stalls that serve different food. The place is a perfect hangout place for many. Everyone is gossiping, having food and drinks, listening to music, and all. I love the lively vibe out there.
---
The restaurant is called Mumin Foods and Chaap House which is located in Banasree - Dhaka, Bangladesh.
We paid 150/- for one plate. We have added some sprites and in total it was around 400/- ($4.5). I think it was a good deal, the food was much better compared to the price.
Have a good day, everyone.