A mid-day busy walk.
It was middle of the noon. I went to pick up my son from school and felt too existed. The sun was up in the middle, look at the sunny street. I know that you can tell, it was not fun.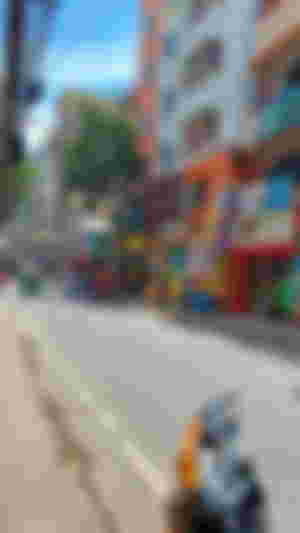 During this time of the day, the street gets too busy because of the schools around. This area is famous for educational institutes, almost every lane of the block got a school or teaching institute. Mid-day means, you will get to see hundreds and thousands of students coming from the school or going to enter the school for the day shift.
I took a rickshaw and went to a nearby shop to get some xeroxed copies of my son's worksheets. We will probably be out of town the next week and I don't want him to wander around when he will join the school again.
While coming back from the xerox shop, I felt a little hungry and trusty as well. So I stopped at a small food store to have some snacks. It was almost lunch hour. Those small shops were packed with students, everyone was grabbing something, doing their tiffin with the snacks. Because they have to sit in long traffic probably afterward.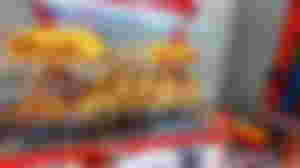 This was my first time having snacks on the street, I was a bit hesitant at the beginning. But all the kids around made me feel comfortable as every one of them have something on their hands to eat. Later, I took a cold soft drink because this sunny day was killing me!
The snack you are seeing is called 'Samucha', it's a popular street food around the Indian region. The filling was nice and the shell was crispy. Loved it.
I picked up my son and went back home afterward.
That was the day, nothing much; as usual everyday life.
Have a good day, everyone.