Mukbang: should I try it?
According to Wikipedia is basically a video feed where the host eats enormous amounts of food, that's it, nothing special, right? But why is it so popular then?
Since it emerged on sites like YouTube and TicTock, mukbang has become massively popular around the world with a new mukbanger raising each month. According to some specialists, the cult of seeing someone eating can be as satisfying as eating yourself so, it's like eating with your eyes.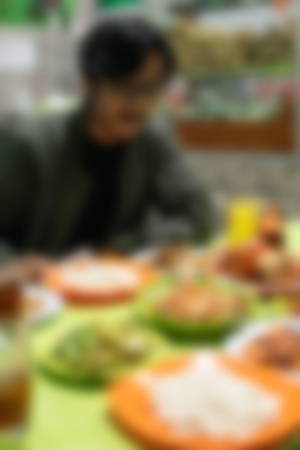 There are several types of mukbangers on the web, those who chat with the audience and walk them through what they are eating and why, the ones who tell stories while eating, the ones who cook what they are going to eat and don't do anything else, my personal favorite, anyways, you get your pick.
I've been interested in mukbangs since I first saw them. I love food, I love to eat, and this immediately caught my eye and then it came the thought in my head: I want to try this.
Of course, living where I live it's easier said than done, it can be quite expensive, and also, how healthy can this be. You see the huge amounts of food they consume on each video and those who have more followers in their account post every day. It can't be healthy to eat like that every single day.
Then I read a post about a mukbanger in South Korea, my personal favorite so far, actually, the only one I see, where she explains several things:
1.- Content Development takes time, but it doesn't go over your health. Some of the videos she posts are old, so, the ones that eat like that every day beware.

2.- You have to pair it with a very healthy lifestyle. Exercise and eating moderately on the days you are not creating content is very important.

3.- Try to pick healthy meals. Fast Food is a must but is not the only thing you can eat, so, once in a while, pick a hearty and healthy home meal.
This makes sense, it's what professional eaters do, at least most of them, because let's face it, everything in excess is bad for your body, no matter how strong you are, or how you've never had an illness before. So, you can eat tasty meals, you can eat whatever amount you want, and if you are lucky enough you can make money out of it. Pretty cool if you ask me, just making money by eating, excellent!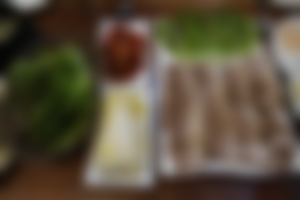 Sadly, there are those whose ambitions and maybe some mental health issues had brought them over the edge. Some had gained so much weight that need help to breathe, yet they keep eating and creating content. This is not just mukbangers, professional eaters too, I used to follow one who was so fit on his first videos, and the last time I saw him, man, triple-sized. But hey keep at it, and unfortunately, there are people who keep encouraging them to keep going under the motto: Your body Your choice, or If you're enjoying yourself don't listen to the haters, or Haters will be Hatters, not knowing, that sadly, they are digging their own graves.
The other thing I've wondered, and have read about also is the amount of food that is wasted. For example, the one I see eats in her house, and almost every time she empties her plate, and when she can't finish, she storages it in her fridge, she has even made videos using leftovers.
On the other hand, there are some who play with the food, throw the food in the ground, make a big mess with it so much that's it's unedible, and even throw it in the trash during the feed. Come on! Millions of people around the world going hungry and you are wasting food? It's sad, and I don't like that at all.
Ok, I don't see myself as a mukbanger, although I enjoy the thought. My health sadly won't allow me to do that, even with a strict diet and exercise, I know I won't be able to handle it. But if I were to do such a thing, it would be very simple, and funny!. I would feature the making process, and maybe have a chat with my sister in the process of eating.
My choice of food? Nothing with complex carbohydrates. No bread, no french fries or mashed potatoes, nothing like that, unless I go for burgers, which I don't believe I'd choose, I love them, but not for a mukbang.
No legumes or grains, except chickpeas. I would always have greens with me even if the dish has vegetables in it, and water, just water, no sodas, or beers or cardboard or natural juices.
Now, I need your help. I want to try this, at least once in my life, but I just can't decide on what to eat, so, could you give me suggestions?. I was thinking a Roasted Chicken, with our classic Guasacaca (Venezuelan Avocado Dip) a classic Green Salad, or a Coleslaw. Maybe a Broccoli Beef Stir Fry, with Rice Noodles and Lettuce Leaves, would be a good option as well.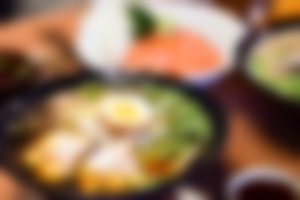 Well, we'll see, but the idea is gaining strength in my head, so don't be surprised if one of these days you find a video of me doing a Mukbang.
---
---
Check out my wonderful sponsors and their awesome content!
---
---
---
---
See you next time.
✨✨Blessings✨✨
February 19th, 2022.