Merry Christmas, Virtual Friend!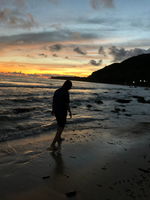 If you are curious in the title of this article, let me share what will is it all about. Well, it is my entry for Ms. @bmjc98 contest entitle Christmas event 2022 Hopefully not the last.
First of all, thank you Ms. Mj for giving me an opportunity to joining and creating this challenge for everyone here. This might boost the confidence of users here and make them feel motivated. As I know many users here feel unmotivated because of the sudden leaving of our Rusty.
Another, her article was somewhat linked to @coomidwestguy recent challenge called Ber author competition challenge.
I want to congratulate the winners and participants like me who joined his contests.✨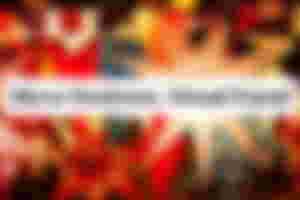 For me, having a virtual friend is never easy because you don't know if they are true to their words or they just sugar coating it. However, engaging to other here is important to gain or to know more people.
So, the person that I choose to received a gift from miss Mj is no other than @Micontingsabit
She was one of my sponsor before and I knew her here in read because when I open my account in noise dot app, I used her invitation code. After that, we started to exchange comments in both platforms. Not all the time but I always check her posts.
When I read the things I need to do for this challenge, which is to write an article for someone I want to received a little Christmas gift from miss Mj. Her name just popped up in my head! Maybe because I always saw her in my feed in noise hehe.
Other than that, her posts with little B or with her family always makes me smile. They seems that they are always happy together. It is not that I was envy and wanted to have a child as soon as possible haha. It just that, it is lovely to see that they enjoyed themselves with only the three of them.
I have a big family and we are living with my aunt house. My other aunt together with her family also living with us. They are both my father's siblings and they always look down on us. So, I always dream to have our own house and move out to that place.
Anyways, I was jealous but still happy for them. So, I choose @micontingsabit because she is a caring and loving mother to her family, just like mom. One thing I admired  to her is for being selfless, she forgot to take care of herself because she was pre occupied by "mother stuffs". Her Little B, is so lucky to have a mother like her. I only know it by reading her article and posts in noise hehe.
As Christmas for me are all about giving love, and generosity. So, if I will given a chance to win this challenge so she also win and make Lil' B happy and have a gift from me hehe.
I hope everyone have a Merry Christmas!
God bless to all!✨

That would be all! Thanks for reading this and stay tuned on my next article!
#114
: Saturday
: December 24, 2022
: Re-joyce