How do you see yourself in the future?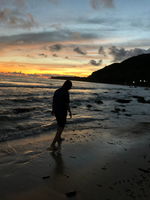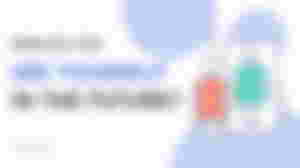 Today, our professor gave an assignment wherein we will make our 1-3 self introduction video that we will be posted in our Facebook group. One of her guide questions which is asking on how do we see ourselves 5 years after our graduation. I also can't think anything at first but I do have many plans. So, in this article I would like share it with you my plans after I graduated in college.
I see myself 5 years after graduation...
Taking my Master Degree

Building my own house

Working that pays well

Running my own business
Taking my Master's Degree
If I will be given a chance to continue my studies, I would love to take my master's degree in business administration.There are a lot of career opportunities in there such as; Sales Management, Sales consultant, Financial Analyst, Accountant, Human Resource, and more. I want to enhance my further knowledge about business management for my career growth.
However, it will not be easy if I don't have time to start it and if I don't get lazy either haha. As laziness is one of my enemy for being not productive because I can't do my tasks. But, being lazy is not always a negative thing because it can be essential to our productivity.
Build my own house
I want to have my own house together with my parents and siblings. A house that we can called our own. I always dream to have our own room so that we can no longer sleep on the floor and have some privacy. Also, I like to have a wide yard for our dogs, so that they have a big space for them to roam around and play.
Working with a job that pays well
As they said "money can't buy happiness but it can buy things". We need money to survive but we need to work hard for it. But, we shouldn't waste our time to a job that didn't pays our skills. Don't settle for less and know your value because you deserve more.
I know it will takes long to find a job sometimes, so I hope I can find one that pays well after graduation. So I will be able to give back to my parents in thousands fold. I want to make them happy by giving them what they want and I will take them into beautiful places around the world.
Running my own business
Business world is like an arena wherein companies fight to survive. Therefore, I should take my advantage as a business course graduate, I will use my skills that I acquire in college to compete with them. I ensure to contribute in the community by giving them job opportunity when I open my store in the future.
The business that I would like to do is a cafe or anything related to food because we need it in our daily lives. I can also hire my brother as our cook if ever, because he like passionate to it. He always cook in our home and create his own recipe.
The things that we always do in this course was to create a business plan, product plan, marketing plan or blue print of a business. Thus, I am somewhat familiar on the things I will do achieve success. Still, entering in a business is such a big risks, so I must prepare from failure if it happens.


That's all! I hope you enjoy reading this article!
Let me know your thoughts about this, just comment down below!
# 17
: Friday
: August 26, 2022
: Re-joyce