My Journey to the University (as an undergrad)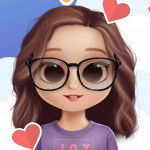 I don't know about you, but when I was young, I always wanted to grow old faster. When I was in grade school, I was not into the childish things that every other kid is going crazy about, I always thought, I am an old soul trapped in a kid's body.
During those times, I always think of myself as a successful person. When I was a kid and I was asked what I want to be when I grow up, I would definitely say "I want to become a doctor someday.", and then a follow-up question of "Why?" comes next, and then I would utter "...because I want to help the poor people who are feeling ill.". What a very nice answer in a kid's pageant, don't you think. Haha. Kidding aside, this was what I thought I would become, but well, fate had other plans.
I didn't realize that for one to become a doctor, he/she needs conviction, good grades, time, a good medical school, and a lot of money. Well, the truth is, changes occurred while I was growing up. When I entered the fourth grade, I was introduced to journalism, particularly, feature writing. Back then, we'll have a weekly session of "pen push", or practice writing. Our adviser would give us different assignments that we would write about. Since I was the feature writer, I was expected to write about people and places, and my experiences with them and in them. I thought during that time that I was good at writing because I almost always win in press conferences, leading to the regional level. There was one time when I won to represent the region at the national level. Moreover, I was a part of the school paper, as you guessed it right, the feature editor. So, from becoming a doctor, I switched to becoming a journalist, oh well, more so, a broadcast journalist.
When I entered high school, I still have that I-wanna-be-a-journalist-someday kind of vibe. I was still active in joining press conferences and became the associate editor of the school paper. This dream of mine to become a journalist also became a deciding factor in my college application at the top university in our country. When you apply for a degree program, you have to choose what school, which campuses, and what programs are you applying for.
I remembered that my application form was just a photocopy of the actual application form. I think we only knew about the deadline of submission a day or two before, thus, I, together with my friends went to the ID photo studio to have our ID picture taken for the application form. Since our time was ticking, I just chose the abovementioned campuses and degree programs, so I can submit it right away. Apart from that, I needed to pay the testing fee since I am not part of the top 10 of the whole batch. You know, I am just a simple individual just trying my luck in the #1 school in the country. Lol.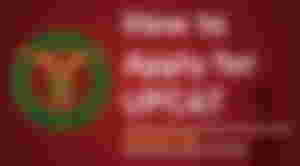 I didn't have any idea that the competition was so tight when I ticked BA Journalism offered on the main campus. You know, I was not the most intelligent student in my class, I wasn't actually very serious about my studies especially when I was in my senior year, all I wanted was to graduate and start a new life at a university that's far away from home. Apart from choosing BA in Journalism, I also chose BA in Broadcast Communication. Both are double quota courses. What was I thinking? In my second choice of campus, there was a limited degree program for a bachelor in arts. Thus, I chose one of the two BA degree which was BA in Communication Arts, and then just ticked what's next to it, which was BS in Computer Science.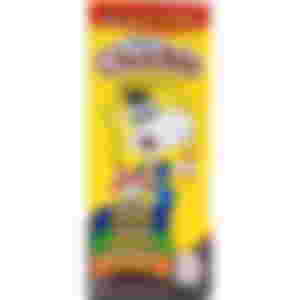 After submission, we waited for a few more months before the day of our college admission test. We chose a testing area that's near to our hometown so that we don't need to go to the actual campus. On exam day, my friend's dad drove us to the venue, and we were almost late, but we made it still. I brought some food to munch on during the 4-hour-long examination, but I was only able to drink a chocolate drink for the whole duration. That's what I was referring to - Chuckie, with Iron and Zinc. Lol.
After the exam, I knew I was going to fail. After all, even if I did pass, I won't be able to enter my dream school due to the financial difficulties of my family. My father works as a public school teacher, and his income is not enough to send me to the university that requires monthly allowances, plus board and lodging payments.
After a couple of months, the list of passers was released. During that time, the internet was not yet popularly used, thus, former students from our high school who were current university students in that university were the ones who look for names of students who passed. They communicated the list to the teachers. So, at the end of such classes, the teachers would announce that our honor students passed the exam, and I know, deep in my heart, I will not be able to hear my name. But I don't want to experience "not hearing" it, so, I would leave the room quietly.
When I went home, my father received a text message from my aunt who was a university student at that time, telling him that I passed the entrance exam!!!
I cannot believe that I was able to do it, though, I passed in my second choice of campus, however, passed only with a degree program with available slot. But wow! Look at that! I was rejoicing because who would have thought, that not even one of our teachers considered me passing the test, but I did, and I didn't even belong to the honors list. I was rejoicing, but only for a moment because I knew that even though I passed, it doesn't necessarily mean that I can enroll.
After a few days, my father told me a very good news!!! He said that my uncle and his family from Rome, Italy will shoulder my monthly living expenses at the university. At long last, my dream to enter the most prestigious university had come true. Initially, I was waitlisted not in the BA Communication Arts program, but in my second choice which was BS Computer Science. I asked my friends, and also reflected on my capabilities, after much consideration, I forego of my slot on a waitlist in BS Computer Science, and tried on other degree programs with available slots, I chose BS Forestry during that time because, why not study about the environment, right? If I can't be a journalist, then maybe become an environmentalist.
My journey in entering the university was not easy. The degree program that I took up and finished was far from the medical field I wished to be in as a child, and also far from the track that I wished to pursue when I was a high schooler. But you know, it was all worth it.
At my university, there's a saying (in Filipino):
"Madali lang makapasok sa UP, pero ang mahirap young lumabas."
This means that entering the university is the easy part, however, getting out (graduating) is the hardest. And I can definitely attest to that. Because university life will teach you how to become:
Independent. As a young individual away from your family, you have to take care of yourself, budget your own money, do your own chores, etc.

Disciplined. Since you're alone, getting by, there will be a number of temptations that may break you, so, you need to know which has more worth - your satisfaction at the moment or the happiness and satisfaction that's in store for you in your future.

Resourceful. With the limited resources that you have, you should know which ways can help you make your school projects, etc. without having to spend a lot of money for it.

Friendly. You have to remember that every one of you is undergoing the same journey - living alone by yourself, away from your family. Thus, it will be nice to face the journey together.
Anyway, I just thought about my journey. To those of you who are starting out on the same journey, remember that this is only the beginning. Work hard for it, coz if you do, then, you will reap great rewards.
Good luck and God bless!