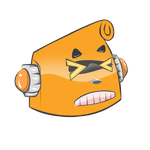 So although with the recent developments of the points system etc, it was an overall positive change and I believe it's very good for the ecosystem because a lot more people will be onboarded onto the platform and more people get exposure to Bitcoin Cash but I am facing an issue where I go onto the read.cash home page and 95% of the stuff that's posted is either not relevant to me or I don't understand the language sometimes to even read it.
So my question is, is there a way I can mute specific users or communities preferably so I can see the content that I want or even understand.
Again, I don't want to report users or anything like that, just looking for ways to customize my feed so I can get content relevant to me.
Let me know your thoughts!