Bitcoin Cash In the Biggest CryptoCurrency event of Brazil 2022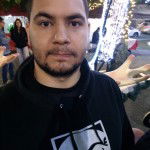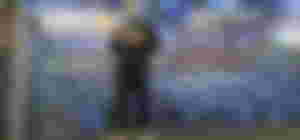 Hello Everyone, Shadow Crypto here, Today I'll bring some Updated about BCH In Brazil, my last Flipstarter was to share about Bitcoin Cash at the biggest crypto conference in my Country, not only this, Biggest in South América.
The full Event Schedule is here: https://bitconf.com.br/2022/programacao/
BITCONF emerged as a genuine event in the Brazilian crypto community. It was designed and created within the Bitcoin Brasil group, a Facebook community that has existed since 2012 and currently has more than 160,000 members.
In this IX BITCONF we want to reaffirm our commitment to freedom. And that's why this edition will highlight Free Software initiatives. To signal this very clearly, Jon "maddog" Hall, certainly one of the greatest GNU/LINUX evangelists in the world, is with us in the Organization of this edition. It is good to remember that, without Free Software, we would most likely not have Bitcoin Cash.
And both the Free Software movement and cryptocurrencies seek to liberate, democratize and empower people.
Its first edition took place on March 8, 2014, in Florianópolis. We were the first event to discuss Bitcoin in Brazil. After this first edition, the conference took place every year in different cities: São Paulo, Belo Horizonte, Brasília, Fortaleza and Serra Negra. The last edition held in São Paulo, before the pandemic, brought together almost 2,000 participants, and 100 lectures held in 3 auditoriums.
For this first post-pandemic edition, we hope to gather a similar audience.
We are proud to say that in the last 8 years we have contributed a lot to the development of the Brazilian Bitcoin, Blockchain, and cryptocurrency community. But we didn't do it alone.
Throughout its 10 editions (8 face-to-face and 2 online) BITCONF had almost a hundred sponsors, who helped a lot in publicizing this great event.
Many of them grew together with BITCONF and are now large companies in the Brazilian crypto market. Almost 5,000 people have already participated in the face-to-face edition and this number grows with each new conference.
More than 270 took to their stages to give lectures. More than 50,000 watched the content of the 2 editions online.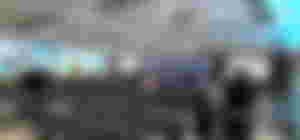 I Got there Early Because I had to let everything ready for the presentation, this Place went full during my speech, I can't lie I was a little Bit Nervous Because My presentation was right after a BTC Maximalist LOL.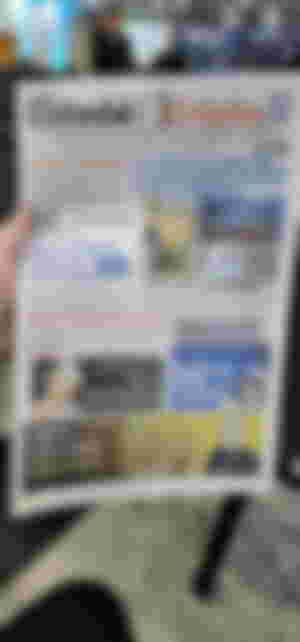 Everything went well, and my speech focus was a full review of BCH and the secrets behind it.
Secrets? yes, Basic things that most people don't know here, so, let me summarize them:
My Presentations started with a full history of BCH, how it started in 2017, what is a fork, why we needed BCH, what happened later, the forks Race that Bitcoin Cash started( BTG, BTCz, and 100+ which only BCH today is still active, used, volume, traded everything), post-BCH Forks, BTC SV and BCH ABC(urgh), I had to explain about what happened, dev fees, everything, to be honest, it was a complete brief to understand about BCH.
Then, let's talk about secrets, Low fees, fast payments, uncensorable, Usability, Usage around the world community, tokens, NFTs, platforms, everything.
Bitcoin Cash is so far the most complete crypto in the World, people don't know that, even not using many tokens on Bitcoin Cash, sending and receiving USDT is Cheaper on BCH than ANY DEFI PROTOCOL, it's the only coin we can make a tx with less than 0.01$, that why noise.cash is possible.
Read.cash
Noise.cash
Flipstarter
memo.cash
Member.cash
bitcoincash.site
Satoshi Angels
Eat BCH
And our Community website and community links https://bitcoincashbrasil.com.br/
Flipstarter for Atilis Gym Patriots That Defied State Orders
https://www.reddit.com/r/btc/comments/kzfmzw/flipstarter_for_atilis_gym_patriots_that_defied/
https://cryptobriefing.com/craig-wright-beats-bitcoin-org-in-whitepaper-lawsuit/
That's our Guys Used Member.cash To Upload the BTC whitepaper on Blockchain so Craig can never remove it. NICE!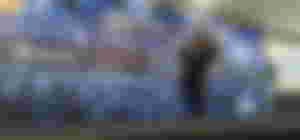 The presentation had a lot of content And I'm glad I could Do it in 30 minutes!
I didn't have photos of the audience yet, but, In the next week or so I'll upload the full video of the presentation in my Youtube Channel, showing the place, and all the speech, It will be provided By the BitConf team, they had a Full Professional Audio and Video team recording all the speech and the event.