Feeling Uninspired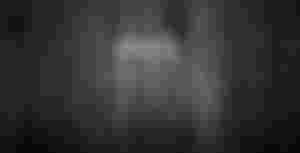 Inspiration is all around us
Some days we might wake up feeling uninspired, the feeling is inevitable. You shouldn't worry yourself, just few questions and the right answer to those questions will take you out of such moment. Coming down to here, most of us set targets for ourselves that we will be dropping new articles everyday, but sometimes we feel uninspired to write or keep to the plan. This can be so frustrating.
Some days back i didn't feel likewriting, before the month of february ended, i had promised myself that as a new month is beginning i will be writing article everyday. But funny enough this is my third article on day seven, i wasn't there mentally fit to write, creativity, and topics all ran away from me. Most of the time i will put the blame on my phone because it was faulty and i needed to fix it. After fixing the phone i still find it difficult to write, it was so frustrating that i had to do all i can to get the inspiration to write but it didn't work.
Yours might not be a faulty phone, it could be that people don't read your articles, or maybe the randomrewarder does not visit you article. This shouldn't frustrate you, it shouldn't kill the inspiration that's around you, keep writing. What you should focus more is on how many lives you have touched through your articles, and if it's only one person you have been able to help with your article, that should be enough to inspire you to write the more.
Reminding yourself about this will help let you loose from every grip of uninspired moments. I have been is such situation before where i lack what to write, and i know most of us here have had such experience also where you lack the inspiration to even think of a topic to write about. Know this, it is not everytime you will be filled with ideas of what to write. Those days that nothing seem to drop in our mind is always so frustrating, and there are days you will have too many ideas about what to write. In every disappointment there's always a blessing, so i think the same joy we have from the days we have lots of ideas to explore, we also be joyful on the days where we don't have anything to write about because there is always a lesson to learn from those days too.
You should never worry if you don't get any idea of what what to write about, it is not everytime we will be burning like fire as we are human. If you feel uninspired the next moment, don't be angry about it, just get some rest, or you start doing the things you love doing to help free you from the stress. If you hate yourself when you are in such moments, you will only be doing yourself more harm than good. There's always a next time to try, if you are not getting the inspiration now, it will definitely come later.
It is a short article, but it will be a thing of joy if it helps someone out there. For you reading this till this point, just know that i love you from the bottom of my heart. I am still here because of you, just reading my articles inspires me a thousand times to keep on writing. On the day you don't get the inspiration to write, don't worry because another day is coming full of the inspiration you will need to write great articles. And if you have what it takes to turn every uninspired you to a you full of inspiration you can go ahead and do it. I will be proud of you for doing that cos your are a genius.
Lead Image Source: Unsplash