Tech Stock Meltdown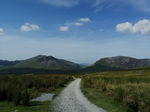 12th May 2022
There was much excitement when Coinbase floated on the Nasdaq stock exchange back in April 2021. In November of 2021 the stock reached an all time high of $357 per share, but today the stock is valued at only $50!
Coinbase has lost more than 30% of its value in the last few days alone after worse than expected results were released.
It's a warning to us all that 'stocks may go down as well as up' but what should we do if we hold any Coinbase stock today.
We could panic and cut our losses, sit tight and wait, probably for a long time for the stock to turn around, or buy some more if we believe that the stock is now undervalued.
I have chosen the latter option of increasing my stake in Coinbase. I recall why I invested in this stock in the first place. They are one of the best known crypto exchanges, and I believe the crypto industry has a promising future.
We have seen a sharp sell off of cryptoassets over the last few weeks and it seems that the herd mentality has taken over once again, "Oh no crypto is crashing, I need to sell arghhh".
I have just tried to step back and think to myself for a minute. Rome was not built in a day, investing is not all about making a fast buck. Patience can pay great dividends I believe in the current ecconomic climate.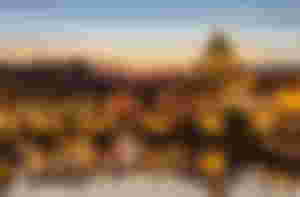 Sure the world is in turmoil, inflation is rocketing, the cost of borrowing is going up, sanctions on Russia are disrupting supply chains and who knows where this war with Ukraine is going to take us.
There is so much uncertianty right now, but hasn't there always been?
How many people saw the 2008 financial crisis coming, who thought that whole countries economies would be virtually shut down due to the covid-19 pandemic and so on.
We cannot accurately predict the future, though with banks in the UK paying around 1% interest and inflation at nearly 10% money in your bank is worth less and less in real terms every year.
I am taking a chance with the Coinbase stock as I believe that although it may be a risk, the risk of leaving your money in the bank and seeing inflation eat away at its value is greater.
Another tech stock which has seen a sharp decline is PayPal which in July 2021 was valued at $300 per share and today is valued at only $76!
I believe that PayPal is a good investment as they have recently ventured into the crypto sector, you can buy Bitcoin, Bitcoin Cash, Ethereum and Litecoin easily on their platform, although you can't yet send it to another crypto wallet, only exchange it back into fiat currency, still it is a step in the right direction.
As well as these two tech stocks which have caught my attention, so has the value of one cryptocurrency in particular.
Bitcoin Cash (BCH) which is fork of Bitcoin (BTC) is now valued at just $177 at the time of writing this article.
Bitcoin Cash reached an all time high of $4355 in December 2017 so has seen a huge decline since then. For those who understand how cryptocurrencies are designed, they will know that Bitcoin Cash has a huge potential going forward. Bitcoin Cash, many would agree is much faster and more useable for everyday payments that its cousin (BTC).
Bitcoin Cash can scale, transactions are much cheaper as well. I believe that given time Bitcoin Cash will show that it is a better cryptocurrency for use in the real world that Bitcoin (BTC).
At $177 for a whole single BCH, its worth speculating I think.
Rome wasn't built in a day, but patience got it built in the end!!
I hope there are a few things worth thinking about here.
Disclaimer: This should not be taken as financial advice, always do your own research.
Disclosure: I am long on Coinbase, PayPal and Bitcoin Cash
Article is my own
Pictures courtesy of Pixabay
If you enjoyed this article you can check out some of my others here.
Sponsors of onlymythoughts