Rolling Into My Gamer Era: Who Would've Thought?!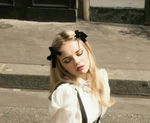 I kid you not, but if you would have known me in real life and you find out that I started playing League of Legends just last month, the chances that your brows would skyrocket over the roof goes beyond three-quarters of a hundred percent possibility. Because even one of my best friends did when she found out that I have went into a totally out of character lifestyle.
You see, I used to never really get the logic behind plaving video games. My thinking towards playing games was the same as to how I perceive Mathematics, Sodoku, and Rubik's cube—I just never get them. I did not get why people would deliberately choose to sit down over a corner, grab the electric fan all for themselves, and waste 30 to 45 minutes of their day just for a single game to only double the squander for another and three more!
I used to look at gamers, specifically those that I know, under a single grey light. I saw them as people who have bad mouths, love to flame others, and are individuals who do not really care about the rest of the world other than themselves. And I know it was really awful for me to think and see others that way especially that they have not done me any wrong. And I was so wrong and even worst than how I portray them to be in my head. And I feel so bad for judging people first, only to adopt what they do now.
Actually, to be very honest, getting into video gaming is probably one of the best things and decisions in life that I have gotten to experience and make. I have understood why people love it so much and why they invest time, energy, and even sometimes money on it. Playing video games takes you places. It brings you to other universes, lifetimes, to different versions of history, and let you experience the endless possibilities of being alive. It is so much alike with reading books—it consumes you and frees you simultaneously.
I gave up my reputation of being a "good student who only has her eye on books" because I felt so misattuned and lost. For these past couple of months, so many things happened and I felt so unattached to reality, to my people, and even to myself. I developed toxic and really self-destructive habits like not sleeping for long stretches of hours and other times just sleeping in, causing me a very messed up schedule and tons of piles of undone responsibilities.
Nevertheless, this may sound really idealistic, but getting into gaming gave me a zone of focus. It helped me clear my mind from any destructive thought and even widened my social reach. I have made a few friends, albeit I lost some along the way but it was better than how I used to do. I made video gaming some sort of a reward whenever I finish my classes at the end of the day, and I am telling you, for the first time, I feel more connected to the present these days and I have now something to look forward to each day which is a huge difference to how unmotivated the potato that I was months before.
So, if you also play League of Legends: Wild Rift, you are a legend! Let us play sometime, too! I am currently on my way to rank up to Platinum 2. If you wanna have some fun and roam around the rift together, just comment your ign below. See you!
(Hello! Thanks for reading! I really love writing about my new hobby which is playing League, and that is why I actually only wrote this piece for 30 minutes! I hope you enjoy, see you around! xoxo)
Image Source:
https://weheartit.com/entry/351247101?context_query=archive+video+game&context_sort=most_popular&context_type=search