On Letters, Drinks, and Unspoken Thoughts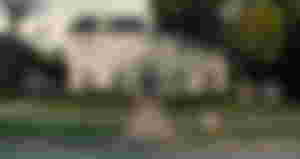 Some people say that the worst years of living ranges from the window between your youth and teenage years. And I used to think and see life that way. When you are young, people think you do not know anything. Love. Politics. Art. History. Whatever you do, your words will never suffice their standards of you. And no matter how it should never even be, you get reduced into the walls of the short span of years you spent walking this earth.
It is frustrating. Very. The battle and the process of freeing oneself from the societal shackles they binded us with is life-draining. Waking up everyday feels like a gigantic black hole is birthed inside me, sucking out every ounce of breath and hope in my skin. And I remembering craving for time to run. To finally get up, hold my hand and drag me to anywhere far but here. I dreamed of a better today. Of a future and an adulthood where I get to finally have the chance to be myself and be heard.
But growing up and having to one day wake up and manage your whole life and validate your emotions when you were used to being pushed back in the sidelines and always invalidated is a really painful and difficult process to undergo to. Something that is close to an idealistic view—more of a wishful thinking, even. It takes time and a deep and immense stretch of understanding not just from other people, but also from yourself towards your own being. It demands great acceptance for the many bad days ahead where it would seem that all else are bound to fail. Acceptance towards the fact that the path is never linear for anyone and how despite that, we still have all the chance to get back on track again.
The past few weeks have placed me on a really tight and rough spot. The world feels so far away from me now and I feel so behind—so lost and just out of reach. It feels like sitting on the dinner table with all the expectations of you standing tall before you, stacked high and unstable on your plate, and you do not know where and how to begin eating. And ironically, in contrast to how little the world sees you when you were young, getting into adulthood presses you down with the expectation that by then you have to know everything which when you look closely, it is actually even deadly.
Coursing through the monstrous waves and high tides of adulthood is something that we are all bound to get on to one day. And as much as how unfortunate it is for me to have to set on the travel as of today, I am still grateful for being able to last this long and far. I am still unsure of what lies for me tomorrow and the coming next days with no dreams for me to hold on to, but I suppose here comes my love for surprises comes forth into the picture. But until then, there is still some healing that I need to embrace to.
(Hello, thanks for reading my venting. LMAO. Anyway, hoping you a great one ahead. xx)
Photo still from movie Ladybird (2017)