It's been a while, read.cash!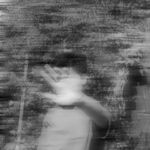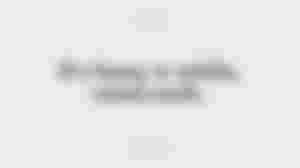 I haven't published an article on this platform in the past week. I was too busy running errands throughout my life, which was the cause of it. The reality of life after my college graduation is definitely setting in at this point, so I'm getting ready to shift from a student to a working person. Our graduation is scheduled for Friday, so I spent the previous days gathering some crucial requirements needed in applying for job so it would not be difficult for me to divide my time between doing both at the same time. What's good thing about it was that I'm completing all of these applications with my friends. I chose to do this things now since I do not want to run errands by myself.
I have explained in my last essay that I had already obtained my Philhealth card, which is my first legitimate identification. Actually, that was the beginning of my busy period. This time, I would go into detail about the other reasons why I became inactive in using this platform.
I PURCHASED A GCASH MASTERCARD
My friend and I had discussed opening a BPI debit card account because we knew we would need one once we started working. Our plan was altered when we discovered that there was a $60 maintenance balance that we needed to pay as we applied for an account. We also wanted to start saving money, so having an ATM card would assist us to do what we wanted, but we made the decision to scrap our plan because we didn't have the necessary funds on hand.
My friend sent me a message about the Gcash Mastercard one morning. She informed me that she would purchase a gcash mastercard rather than apply for a bpi account. I immediately looked into it and discovered that it was also beneficial, so I messaged her back to say that I would be purchasing a Gcash Mastercard as well.
There are two options for purchasing a Gcash Mastercard: online and at a 7-11 location. These two differ from one another in terms of price. MasterCard costs only 150 pesos if you purchase from 711, but if you shop online, you must pay an additional 65 pesos for delivery and other fees.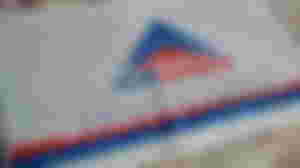 I finally received the gcash mastercard after six days. We honestly believed that our names would be printed on the card if we ordered online, however we were mistaken about that.
REQUEST FOR A FIRST-TIME JOB SEEKER ACT CERTIFICATE
Each graduating student can obtain this certificate, which will enable them to obtain documents without worrying about the associated costs because, after presenting the certificate, they will be provided free of charge. This legislation includes things like philippine health, psa or birth certificates, nbi clearance, and police clearance. It will undoubtedly help graduates, particularly those like me who are applying for their first job. This certificate is available at the barangay offices.
POLICE CLEARANCE
As soon as I received my First Time Job Seeker Act certificate in our barangay, I used it to apply for a police clearance at our town hall. I actually become anxious when I show the document since I was afraid it may be rejected or anything, but it's a good thing that it didn't and I was able to obtain my police clearance without paying anything.
[ My next priority will be the SSS, UMID, and NBI Clearance, but maybe I will do it after my graduation this friday. For now, I am looking forward on that special day so I am preparing myself for it. ]
I am actually thinking my future journey in read.cash. Being inactive because of adulting stuff is the main reason for now, so I realized how much more once I start working, it will surely can affect a lot.
Anyway, that scenario could possibly happen so the only thing I hope for is that I can still write an article amidst the busy schedule.