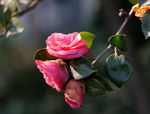 Over time, as the population pressure in the Nile Valley increases and the number of predators decreases, it becomes imperative to find a way out. Food supply should be increased in any way. Fortunately, when the Northern Glacier reached its final stage in 6000 BC, a new pattern emerged among some communities in Southeast Asia. Thousands of miles east of the Nile River in Iran and Iraq - where the highlands have abundant water. There were people from some communities who were successful in producing crops from seeds.
This is called the beginning of the Neolithic Age. Neolithic people did not learn the use of metal until then and therefore had to rely on stone treatment. These stone tools were much more subtle and effective than the early and Middle Stone Age bhota uneven machinery. Notable among all the advances in the Neolithic Age were pottery making, animal husbandry and grazing, and sowing and reaping. We cannot say exactly how this agricultural age emerged, but the results are obvious, because it ensured food supply.
Before the Neolithic lifestyle reached a particular area, the livelihood of the people there depended on animal hunting and fruit collection. However, the supply of prey and fruits was not plentiful, and people had to travel long distances to get food in some bad years. It was not possible to ensure food supply in any limited area.
After mastering animal husbandry and crop cultivation, it has become possible to ensure much more food supply for the people than to extract it naturally. After ensuring that livestock and crops are grown in a certain area, pastoralists and farmers have to take measures so that wild animals or people of other tribes do not destroy or occupy them. As food supply increased, so did security, and this became more applicable to agriculture, because it was easier and safer to grow crops than to raise animals. One acre of agricultural land can provide much more food than one acre of forest land. And that's why wherever the Neolithic Age entered, it also caused population growth.
Moreover, wherever people depended on hunting (or to a lesser extent grazing or grazing) they were never stable in one place. On the other hand, those who grew crops had to live there. They had to live together in groups, as they needed to protect themselves from predators or herdsmen (these strange people did not mind harvesting others' crops even if they did not grow them themselves). And in this way primitive settlements, villages and towns were formed.