Summer Heat is On!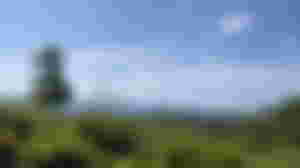 Living in the Philippines my whole life felt like having summer all year-round with some rainy days only. But this month, the hot weather seems quite different from the rest of the months.
The environment is noticeably hotter and it felt like the heat is consuming our energy.
Drink plenty of water even if you don't feel thirsty. We perspire a lot more during the hot day, this is our body's way of controlling and balancing the temperature. We lose a lot of body fluids hence we need to take more more liquid preferably water since it's a lot healthier.
Refrain from going out during the hottest hours of the day. As much as possible we need to stay indoors and stay cool such as air-conditioned areas. But if like me who is not living and working in an air conditioned area, let us just stay in a well-ventilated areas. Also, ut is important to limit outdoor activities.
Wear a hat or take an umbrella with you if you for shade when going out.
The heat of the sun is the most culprit when it comes to skin damages hence it is very important to wear and reapply sunscreen as instructed.
Pets can be dehydrated too so it's important to let them have some water and to keep them indoors. Leaving pets inside a car can be deadly to them so don't forget them. Give them cool showers too to keep their body temperature down.
How's your summer going so far? How did you beat the summer heat?
Times like this makes me wish I don't live in a tropical country as the summer heat can be really draining. If only there's no pandemic I could be enjoying my summer break now and probably have few getaways to combat the hot weather. Too bad there's pandemic going on and my work arrangements had several changes hence I am most likely to be working in the midst of this summer. Still, I'm grateful at least I have a job. God is great!