One month with read.cash!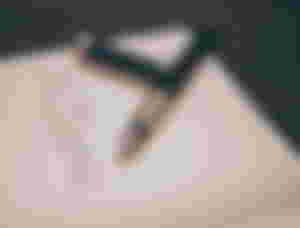 Good afternoon dear readers and bloggers!
Today marks the last day of the month and also marks my first month here on read.cash.
I was introduced in this platform by a friend at work and she help me set up the account and also reminded me of the account security including the do's and dont's in this platform. I was hesitant at first because I am not really confident of my writing skills and grammar. I still give it a try anyway since I am not investing any amount here and whatever comes next will be a worthy experience. I promise myself to always wanted to try new things even if it's out of my comfort zone so I will have a lot of experience which could also build up my character.
I was told to post something about me as an introductory article. I was so conscious of my sentence construction that time as I am really doubtful of my skills. I instead browse written articles to read other users' work and see if I am fitted here. I read all sorts of article and found out that this is really an amazing platform as it does not limit any topics, a user could write literally anything and it's amazing that way. I can also come across some articles that are not perfect with their grammars so I said to myself that I might have the chance to thrive here as it really give chance to users like me who lacks expertise in writing yet.
It has also come to my attention that users have really positive engagement with each other and I can say that this platform is away from toxic and I couldn't be more grateful for that.
Struggling and thriving
It's been one month that I am here and there was a week that I was not able to read nor write any article due to hectic workload. I was really struggling that week to make time for read.cash but I get back on grind after that busy week.
Now I thrived for the first month and I really want to sustain this interest all the way until I can attain 1 BCH and hopefully discover more about the crypto verse. I feel like I also enjoyed my time here so staying for long is not that much of a burden. If I can spend hours scrolling through nonsense on tiktok and facebook, why not here when it's much more worthy of time.
This is probably most of us really enjoy, earnings through tips from the bot and our friends in this platform.
For the first month I made $26 and I am already really happy with that. I appreciate every cents that comes to my account and I am really thankful to the people who upvote, read, commented and over-all engage in my articles.
Also, I am grateful for my friends at work whi are really supportive even if I lack a lot of things when it comes to writing and also for helping me with technicalities and stuff related to crypto world.
I transferred my earnings and converted my BCH to other token for lock staking. I honestly lack a lot of knowledge yet when it comes to this but I'll surely work on that, read and watch videos to learn stuff related to crypto. I may not do it yet for now but I will really try to learn one small step at a time.

How about you guys, how was your experience here so far?
I would love to know what did you do to your earnings as well.
Thank you very much!