June Rusty Day
Greetings to all readcashiers. I hope everyone of you is enjoying the readings of article on readcash. I am also enjoying this new wave on readcash. I have observed one thing on read cash that there are not that much number of users who are active but at the same time the users who are active they are at least writing constantly.
Well, I am happy to participate in the contest given by coolmidwestguy
Rusty is showing love towards me or not?
Simply, No he is not coming to my blogs. I just remember that he came to visit me last month and he gifted me $0.50. In the begining of this month he gave me $0.10 so I thought I should give him back because he is appreciator of all the real users on read cash.
You can check and if you like you can cross verify;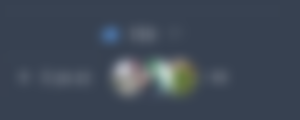 Before my gift towards rusty, he had $30.27 and I saw that coolmidwestguy gave him the highest gift of about $6.00 which is quite good and it shows that coolmidwestguy is genuinely loving rusty.
So I gave him gift as it's rusty day. But I don't know that wether he will regard this or not!

So it's after picture. You can see that amount increases. Moreover I wanna say that these kind of contests and days like rusty day are quite good for building community type interactions on readcash.
It's all thanks to coolmidwestguy. Ithink we all should regards his efforts for doing all these things on readcash. Honestly, he is the one from whom I received big tip of $5 and that is highest amount I got from readcash.
Furthermore, I looking forward to rusty activity. Actually I eagerly want that he should come to visit my account. I think he would be little busy as he has to do much of work so may be he forgot to interact with me. But, I am not that much tensed about it. Infact I am sure that he will come with gifts.
Thanks to jeaneth and scarletdoll for commenting on previous article and big big big thanks to coolmidwestguy.