First, thank you to everyone for feedback and requests about Flipstarter. The response has been inspiring. Multiple requests to run campaigns and a lot of encouragement as well as constructive feedback.
I would like to lay out our next steps and invite you to talk with us on telegram.
Target for completion is March 7. (Edit 2020-March-09: Testing started in the first week of March and it is working now. Doing revisions and cleanup now.)
We are working hard to setup the site and systems to manage a campaign. Progress is good and we aim to run private tests next week.
Target for funding is March 28. (Edit 2020-March-09: We would like for this to run at least two weeks to give enough time for people to check it out and get used to the plugin. That means we would like to start the campaign by 2020-March-14.)
We have a lot of respect for the EatBCH volunteers in Venezuela and South Sudan. We would like to help them by funding one month of activities in both countries with the first Flipstarter campaign.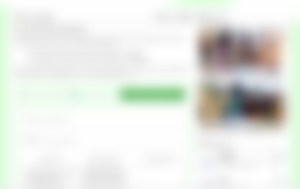 Target for funding is May 2. It will be both meaningful and hard given the rough state of the user experience. (Edit 2020-March-09: We would like for this to run at least three or four weeks to give enough time for engagement to grow to the larger holder community beyond social media. That means we would like to start the campaign between 2020-April-04 and 2020-April-11.)
(Edit 2020-02-25: Note that this will be 6 independent campaigns with their own goals, deliverables, accountability and amounts. Flipstarter hopes for the total between them to reach $500k but there is no general campaign.)
Flipstarter will either be helping teams to run their own campaigns, or supporting an existing social media platform to run a platform for campaigns. That will be the topic of another article. For now, we will be conservative and commit to supporting a narrow list of six full node teams to run campaigns. This is obviously an invitation with no requirement. The teams are free to participate or not and to setup whatever amount that they want.
BCHD

Bitcoin ABC

Bitcoin Cash Node

Bitcoin Unlimited

Bitcoin Verde

Flowee
Campaigns for this set and future ones as well will need a good proposal. Let's experiment and find a good fit between projects and funders. Some thoughts to consider:
A full time maintainer with a clear mandate may enable you to attract many part time volunteers and make more reliable progress toward goals.

If you can name specific people who will do the work, it might help you to build trust with funders.

You could fund operational expenses such as a web site so that your team does not have to use personal funds.

You could fund ongoing maintenance.

If you can price your campaign in a global setting rather than a high cost place like Silicon Valley, it might make your campaign more attractive.

If you make yourself accountable, for example by providing concrete deliverables, a schedule and committing to regular updates, you will keep the project on target and build trust with funders for future campaigns.

Broad, abstract or overly ambitious projects are likely to meet resistance from funders. Consider making your campaign concrete with limited scope until you have built enough trust with funders to aim for bigger ones.
Even if you are not on this list, if you want to run a campaign, please start making your proposal now and let us know about it.
Please join us on telegram and have a chat.
If you want to talk privately, please contact:
telegram @emergentreasons

keybase @emergent_reasons
See you soon with the EatBCH campaign.