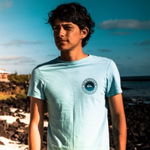 Alchemy has always been a subject that intrigued me. I went through the most recent 30 days doing the sort of spell-work that comes most normally to me — transforming something that hurt into something that brings trust.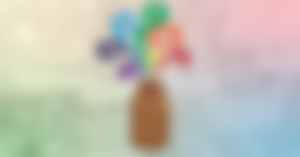 This uncommon sort of speculative chemistry is one that I've viewed eccentric journalists particularly as proficient at, for the most part since we need to do it each damn day. On the off chance that we don't utilize our sorcery to turn strings of happiness from the straws of our injury, we'd simply end up covered alive by it. What's more during this new National Novel Writing Month, I chose to utilize those strings to weave an entire damn embroidered artwork.
The embroidered artwork being referred to was my most up to date novel, as of now named HELL AND BACK AGAIN. At the hour of this composition, it is just a first draft, which implies each and every thing about it is dependent upon (or everything except ensured) to change drastically over the long haul. Yet, that doesn't imply that I don't adore the fuck out of these characters and this new story I'm telling, and this is on the grounds that the whole thing was powered by me attempting to fix an off-base that has been tormenting me for the last year.
Some unacceptable, similar as what I did to react to it, was a story. I've been an aficionado of the show SUPERNATURAL since the time 2011, when the show was just partially through its 6th season. Quick forward to last November — the show at last wrapped up after a record breaking *fifteen* seasons absolute. What's more (spoilers for the finale ahead assuming you need to turn around now!!!!) the show's finale was, to understated the obvious, I think the most disillusioned I have at any point been in a piece of TV in my life.
"Damnation AND BACK AGAIN turned into my affection letter to every one of the beneficial things about SUPERNATURAL, yet one that permitted it a cheerful closure — one where eccentric happiness wins the day… "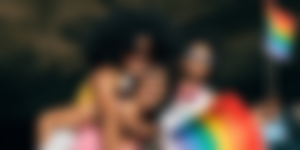 Why's that, you inquire? Truly, the rundown is so long it could possibly be a few section blog series unto itself. Be that as it may, by a long shot the greatest complaint I had with it was the show's outright negligence for its strange characters. The show previously had a hazardous history, having covered its gays and fridged its ladies a greater number of times than I can even monitor. What's more having spent an entire decade watching this series, getting a charge out of and dissecting its numerous features, I can confirm it being one of, if not the most pessimistic scenarios of queerbaiting I've at any point seen. Once more, this is the kind of thing I could expound on for quite a long time, however isn't the justification for this specific piece. While it is important for setting, it's not the core of this exposition.
The bottom line is that the show's last final appearance left me so infuriated, irate, and next to myself that I at long last arrived at a state of acknowledgment where I basically said, "Fine! You would rather not make this relationship standard? I surmise I'll do it without anyone else's help!"
Furthermore accordingly started an arrangement for a unique story, one which would be vigorously enlivened by every one of the things I generally cherished with regards to the show — its found family and message to consistently continue to battle, its conviction that you plan your own predetermination, that adoration is the one thing that bests contempt without fail — and I made my own reality.
I thought of my own characters and implanted into them the embodiment of these ones I grew up with: an accepted youngster he was deserving of adoration, the heavenly messenger who saved him from hellfire and cherished him in any case, the more youthful sibling who is attempting to observe his place in reality as we know it where he never felt he fit in. Damnation AND BACK AGAIN turned into my adoration letter to every one of the beneficial things about SUPERNATURAL, however one that permitted it a glad consummation — one where strange satisfaction wins the day and where cherished characters are not killed off unnecessarily to additional a few organizations corporate plans.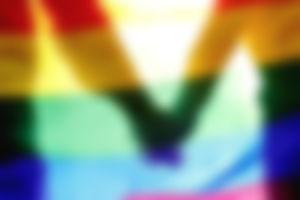 The experience of composing this book… it was the most bliss I've felt in years. Indeed, even as a pandemic furies on around me, even as I was given up from a task toward the beginning of the month that I had been so enamored with, and despite the fact that I'm managing 1,000 other muddled, discouraging things happening in my life, this book turned into an emollient. These characters and their adoration for each other recuperated me like a holy messenger's hands over my spirit.
Through this story, I had the option to transform injury into something victorious all things considered, and got recount to an anecdote about strange love getting by even with a looming end of the world.
My arrangement currently will be to hurl myself entirely into corrections, and afterward ideally one day, generally distribute this book with the goal that individuals like me who understood left, unempowered, and quieted can rather feel seen and heard in every one of the ways they merit.