Hello everyone . Hope so all of you are fine .
Guys after a long time i am back on the Readcash . Today i wanna share a beautiful click of heighted trees .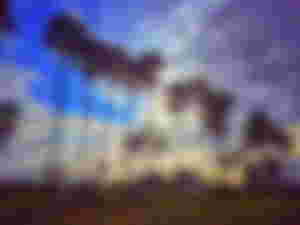 Nature is rhe the best thing that gives us the most beautiful views . These are so fascinating and attracts us in such a way that we are pulled to it .
In the above picture , you can see that the long trees are looking to touch the sky . They are so long . The sky behind them seems to be burning due to light of the sun and the black clouds covering the sky are so stunning . I just say that i have no words to explain the beauty of this view . When i saw it , i just stood gazing at it because this is the eye captivating view i ever saw. I love these kind of views .