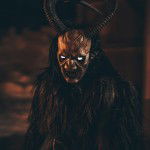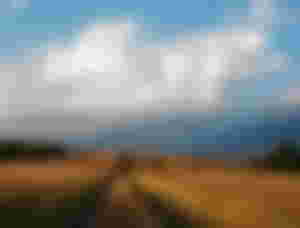 We are grateful that we are alive with full health and joy each day. We want to be always on the right way. We plan for that daily. The reason we will protect ourselves from anger and bad traits. No doubt that everyone is seeking Knowledge to live. Those who use it for their happiness and for other too. They are on the right way for success.
Do not be as a lost person who does not study the aim from creating that earth. Those are not using their hearts and sights . They are always seeking sickness instead of cure. They are unable to see the given blessings to them . Do not be selfish like them. They harm themselves before the other. They are always living a lie and they are not even aware why they exist in this universe.
Contemplate on the earth mate that is made as a bed for your rest. See and think about the blue sky how it is created and it is raining water. Then with water , you get plenty of fruits and vegtables to eat. You drink it when you are thirsty.
Dear human , you are a responsible creature despite the faults you made daily . Naturally you learn to inspire other. You have the freedom to choose the road to go with.Whether the bad or the good one. It's up to yo
Do not fear or feel sad because there is no need to do that. Don't forget the blessings you have been given from the day of your birth till the end of your life.
Always tell the truth to have a bright face and get respected from other. Don't be a liar because each lie can affect your body badly and this is proven scientifically.
Be patient you may ask why ? Many diseases are caused because many humans are impatient. They are always in a hurry. The reason for money ,wealth , fame ? They want it fast but in the other side they harm themselves. Don't be like them mate. If you want to eat meat today but you can't buy today. What's the problem if you eat it after 2 days. Learn that skill. Why only 2% of people are filthy -rich ? because they are patient in developing their life.
Beautify your heart dear human , That's the basic thing . If your heart is healthy , from bad traits such as anger , selfishness and hatred. Then the peace of mind is at your hand. You will see the world differently . Wish for people what you wish for yourself. This is an important key.
Dear human , the more richer you become , whatever amount of money or gold you hold. That will not lead you to peace of mind. The relatives , orphan and poor people have the right to have some to get an emotional balance when you become rich. Few people do it nowadays , If you do it , you will become richer. I mean if you give 5% as a charity of your own wealth. It will be multiplied to 35% if you give it with love and without obligation.
Forgive if someone do something bad to you. I know they may wish sadness and poverty for you. At this case , whatever good you do to them , You will get your reward now or later. If you do that , you may get the help you need it even from your enemy that you forgive him.
We should be as brothers in this universe. We can feel each other pain because this is what makes us real humans who think and develop . In this modern world we can have every materialistic things. But does that make us feeling peaceful from within ? No surely .
We need to learn how to apply the peace of mind to feel the real beautiful face of life. Owning a car , buying a yatch or any will not make you joyful forever. But what you give is what makes you live it for real mate.
Let's think for a moment and ask a simple question : what makes our souls feel peaceful. ? is it being merciful to others ? Telling beautiful words and sending gifts to your friends or kissing the hand of your father and mother ? Will that make you feel the peace of mind ? There are many ways to go through it and you need to open one of the doors to enter .
Thanks for reading !