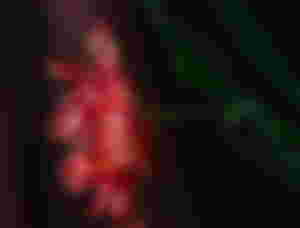 This is a short post specially for Marc de Mesel to be grateful for his 10$ tip worth of bitcoin cash. But being grateful is not enough since I am a little BCH investor and still in my start.
After posting my latest about how bitcoin cash is back to crypto universe , then I have a walk for some fresh air . O Marc , I feel amazing after opening my account and find your tip .
It's not only because of the tip but also the emotional support you give to me . I am a BCH Enthusiast . I am just trying to understand between the lines.
Now Marc let me tell you a little story if you have time for a little investor like me .As Any person graduated from university to get a job , I hate education to be sincere. But I learnt English language in my own style. Boring teachers , they teach me literature and history. But what takes my attention is only one teacher. She treated me as her son. She told me one day. You are born to be a businessman. Teaching is not your cup of tea. She teached me Some business English and marketing.
What happened next
After 7 years of graduation , no money and no business relationships. Long story but I will try to be concise as I can .
I will move to the most important things because father main view impact my vision of life.
Father's advice
My father is a wise man and know well that I hate to be an employer for the rest of my life. I want to open my own business. I started a business where I sell automobile oils and make some money . But I have bigger plans .
One day my father told me fast , would you search an investor on the net ? isn't better. If you have that ambition , take action.
I don't understand why my father want that but anyway I apply his advice.
I join the crypto world . I get in touch with bunch crypto enthusiast .They motivate with some coins to keep going and do my best to be a leading investor.
MY plan with Marc de Mesel
I have searched and tried to meet lots of investors and I was ready to meet one of them . But when I find you here in the platform , I changed my mind.
I see that you are the most remarkable investor that put much efforts in bitcoin cash growth . Working with you here is a great pleasure.
My father rule as I told earlier is :
Find an investor , meet him and support his work in anyway .Now I find Marc , I wish I meet him and support his work.
Mr marc that words I send it to you is from my deepest heart . You have a nice family and I am proud of you and your business . This a beginning of a new road that I plan for my self first with my father's motivation and secondly your own motivation and your continuous work to help more people like me in different places in the world.
This is not the last post about you. because if I wrote more than that is not enough to show humanity the real beautiful inside you that I rarely find in some other investors.
In my next post , I will share my ideas and my insights in a more detailed letter . Thanks sir for your contining support. Love Marc .