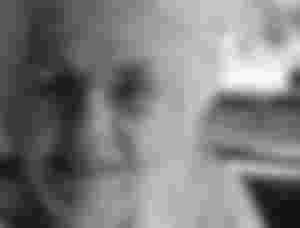 I knew a time ago , an old woman with a decent heart called Azona. She was praying all the day in a small house. Sometimes , she accepted visitors but no daily .
She was a generous woman . She gave her big house to her brother who have a large family of six members . But she asked him to leave a room for her in the large houses. She prayed in it whenever she wanted to pay him a visit.
In peace and joy , she prayed all the time. What a wonderful woman . When you look at her , you see kindness and mercy appearing from her face.
OF course , her brother was grateful for her when she gave him that big house because he was poor and lived in rent for more than 6 years. Added to that , he was disturbed by bad people daily.
Azona saved her brother's life by giving him her large house to live in really. Jobran was his name. Whenever Azona visited him , he felt happy because she gave him a light of hope. She was also generous to him by giving him money to support his family. What a generous woman !
One day , Azona came to visit her brother. She stayed one or two days at least. And her brother went to the supermarket to buy lots of fish and cook for his sister and family.
His family rarely eat fish but it is possible today to show his love and affection to his sister. As I told you , he was very poor.
The wife of Jobran started preparing fish and what a delicious taste even the odor reach the houses of the poor neighbors.
A very young girl aged 10 years , she really likes to taste some fish. She knocked the door of Jobran's houses. His wife opened.
The poor girl said to her :" my mother need some salt to add to the soup . can you give me some please? "
Jobran's wife :" sure come in sweety "
The poor girl entered the house and noticed the delicious fish. The dish was full of tasty fish. The little girl was wishing even to eat one fish. She felt so hungry and even she didn't eat fish all of her life. But Jobran 's wife didn't notice that . She gave her the salt.
When the girl leave the house , she didn't resist the taste of the fish and think to knock the door again . May be Jobran's wife invites her to eat even one fish.
She thought twice. She Knocked the door again .
Jobran's wife asked the girl :" Why are you back sweety"?
The little poor girl said " Miss Jobran , I drop the salt on earth without intention and I don't want to get back to my mother empty handed. Can you give some other ?
She said" Okay no problem sweety ".
But The generous woman Azona keep an eye on the little girl from the window of her room.
Then leaved her room and said to her brother's wife : " Sell me this dish that is full of fish and I give my whole wealth to you and my brother."
Jobran's wife said : " How can I sell you these fishes and it is prepared for you miss Azona ?
Azona said " I don't accept any disagreement. Sell me this dish of fishes and I give you all my wealth to live with brother happily .
When Jobran 's wife noticed that Azona is serious . She felt shy and was unable to disagree with her because she respected and loved her borther's sister. And said " I love what you love , Take the dish.
Then Azona took the dish from her hand and said to the little girl :" Take that fish beautiful to your house and eat it with your father and whole family . Go and stay in peace".
The little girl took the dish and leaved the house of Jobran happily.
When her brother Jobran back to the house , Azona obliged him to take her whole wealth with a legal contract she signed in. what a generous woman !
After that , Jobran bought fish again and his wife prepared it in a way that make all family happy. Azona have dinner with her brother and his family and spend some time of the night with them.
In the morning , the room of miss Azona stay closed. Jobran 's wife thought she wanted to get some rest after spending the happiest night with the family.
After more hours , Jobran's wife felt suspicious but she didn't dare to knock the door.
When Jobran get back from work she said to him : " Your sister Azona don't get up till this hour and don't dare to wake her up".
Jobran knocked the door several times then opened it . He found her lying on her bed and her face is shining with a beautiful smile.
Miss Azona passed away . May god bless her for her generosity