Heya, I know it's been a while since I've come around here. I do owe most of you some love and reading. I will do my best to catch up but honestly speaking, I don't know if I can keep up. You guys are so motivated and persistent, my notification is flooded. HAHAHAHA
---
For most part, I think I was busy these past few weeks. It's mainly work related plus the struggle of not being able to go out freely and basically being stuck at home. This caused me to be uninspired and the uninspired version of me… apparently, doesn't get too many light bulbs popping in.
Probably, the main reason that I was away is that I needed time and space to "shed my skin".  I always use that term when I want to rest and just absorb things. I do that from time to time. After a few days, weeks or even months of idleness I always come back more rooted and "organized" - as I call myself. 
Though, this is not a process that I would want to go through every now and then, even if it's needed, being in that space just makes me feel trapped. I just don't know where to stand - it's like waiting for just one catalyst to help me get moving, no matter how big or small that is and not to be a spoiler, you never know what it is.
I don't know about you but as for me, I really, really hate waiting. I can't stand it. I always tell people, if patience is a virtue, then I'm not virtuous at all. 
If I'm being sarcastic, I'm on my bed. I'm eating a 360 PHP one pint ice cream, which is not worth it. (I want you to get something from my ramblings, one of the things I want to impart to you is that Magnum is not worth it, it never was and never will be.)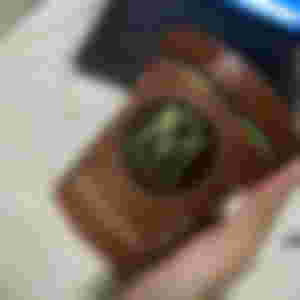 I'm doing fine. Honestly, I've been better than I am compared to  the past couple of weeks or even months.
I recently got promoted as supervisor which is a mixed feeling. I'm happy that my efforts were recognized but it also means additional workload and a more stretching client and management demands.
In my city, we're in strict quarantine again, for the 3rd time. I honestly don't know if the measures that they are implementing are still making sense. It seems that the only viable option for them is these lockdowns, which is affecting the economy so bad. 
Lastly, I'm kinda pissed with the recent Belo ad which is just saying that having pimples, gaining weight and not shaving hair during these times are the effect of a pandemic and it's not our fault. They have a point but the ad was so insensitive and heavily capitalizes on the inadequacy that are both normal and doesn't mean much, especially during a pandemic. Most of us are already in our survival mode, just trying to get by each day. Let's admit it too, not everyone has the means to buy skin care in a time when most of us are losing jobs.
I honestly don't know. If I asked you that, would you be able to answer? 
It's hard to plan during a pandemic, for all I know if I planned something there's a huge possibility of cancellation or postponement because we are living in a very uncertain time. 
I've been buying books though, it's been a while since I got the time and sanity to read properly and I've been enjoying it. I bought "Never Split the Difference" by  Christopher Voss and Tahl Raz. I've heard that it's a book about negotiation and it was written by the international kidnapping negotiator and it intrigued me. After all, negotiation is one of the basic skill sets anyone can have, so I will probably be reading that.
Where else will I be in the future? Hmmmmm…
Oh! I also took a 3 week leave in the office! I won't work for 3 weeks! YAY! It's a much needed break and it's the least that my company can do for me for all the hell they put me through.
So if you're seeing this, I highly encourage you to use your sick leaves and vacation leaves. They are there for a reason and it's your right to use it when you need to.
I was planning on going to Bagiuo to visit a friend and stay there but the lockdown happened so we cancelled it. I'm not sure what I will be doing for 3 weeks but come what may!
---
I just wanted to share to all of you my recent whereabouts and I hope and pray that all of you are doing great. Stay safe and see you around!
Lead image: Photo by Caleb Woods on Unsplash