Last Friday, I was ecstatic about the weekend because last Monday, we had a wellness break. It's a designated day where our company would be giving us a day off for the mental being of its employees. This made me so happy because we finally had a day off during these stressful times. Of course, being the "kaladkarin" girl that I am, I set up a plan with my friends. We were supposed to have lunch and catch up on how everyone was doing.
But again, life has a way of fucking with us, I had an asthma attack last Saturday morning. I was having difficulties breathing and had a dry cough. I was a bit concerned because of course, it has the same symptoms of a Covid case. 
I had to cancel the lunch date with friends and I immediately scheduled a check up. Fortunately, our HMO provides teleconsultation so I don't need to physically go to a hospital. The consultation was quick, the doctor just asked me a few questions and having asthma is not new to me so we just wrapped up quickly. 
I was prescribed 4 types of medicine, including an antibiotic because the doctor thinks it was quite severe. I also had a new inhaler because I forgot what my last one was called. Hehe.
Then on Sunday night, I started having fever and muscle pain. I felt nausea at times too and my cough is just an uncontrollable mess. I tried to get a second opinion on what is happening to me and the doctor suggested that I have to visit a doctor as soon as I am able, a face to face consultation was needed for better diagnosis.
I visited yet another doctor and I was prescribed a bunch of medicines again. I was also advised to isolate myself just to be sure that I am not infecting anyone. And I just felt that the quarantine isn't enough torture for my extrovert self, I needed to isolate myself even more. 
I was also asked to get a swab testing to make sure that this is not Covid-19. It's my second time having this and I'm pretty sure I'll never get used to having someone poke your brains out through your nose.
These are some of the things that I did to take care of myself when I'm in isolation:
Of course, if you had an asthma attack you should run for your inhaler, if there is one accessible to you. If not, nebulizers are also a must have. Most of the time, when I use my inhaler before things get worse, I save myself from all of the meds and a week of catching my breath.
Oh, I can't emphasize this enough. That's why water therapy is a thing, it really helps a lot in healing our body, not just with asthma but in most of the disease or sickness that we have. I always have water by my side even if I'm not sick so if I ever wake up in the middle of the night and get a bit lazy in fetching water, I wouldn't have an excuse.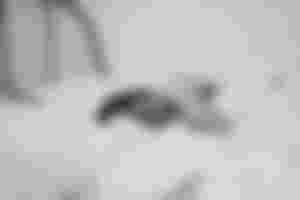 I just spend all day in bed and half of it, maybe 2/3 of my day sleeping. Well, honestly I don't have much to do because I don't much of energy either. So it's either watch a film or sleep and I haven't been having coffee for the longest time so maybe that's the reason I get sleepy all the time.
I don't know if this would be a problem to you but it is for me, I always forget to drink medicine. Most of the time I need to physically see them all the time to remind myself that I need to take them on time. But I discovered a hack that always works and ever since I was using it, I never failed to take medicines on time. I set an alarm for each medicine that I have to take, I name the alarm after the designated medicine for that time and it works wonders!
I've been watching a bunch of movies and series lately, my recent ones were Cruella and Sightless, both are highly recommended. I've been thinking of watching a horror film like Wrong Turn or maybe some RomCom from Adam Sandlers. I also watched a bunch of tiktok videos and a bit of The Big Bang Theory.
---
I'm just a bit sad because I didn't celebrate my wellness long weekend the way that I originally planned to, but maybe this is a sign of really just taking rest. I'm really not in a great condition lately and the mental strain that I'm going through is really affecting me physically. 
I need to take care of myself better. 
Lead image: Photo by Annie Spratt on Unsplash