I came across a Tiktok video on Facebook, talking about how healthcare workers have a 36-hour work limit in a certain country, which was not stated in the video. It just basically shows how a person is ranting about how you can't have a full straight duty beyond 36 hours. I was in shock, it's wild at how widely accepted it is for a person to work for 36 straight hours, even if they are fully compensated for it. 
First, I'm an auditor and as sad as it is, we don't have a work limit. I wish we did! HAHAHAHA. I haven't heard of it even for other countries too. An auditor usually renders overtime to finish workloads and meet tight regulatory deadlines. I think this would not shock you, but most of the time, overtime rendered is unpaid and if paid, we can't charge the actual hours we have worked.
It is normal for an auditor to start work as early as 9AM and clock out around 1AM or even longer. A 12 to 16 hour work day is normal for us, it even gets extended when the busy season or tax season comes around. Also work during weekends is not talked about yet everyone else is expected to be at work, silly, right?
As I researched about the labor laws in my country, I have came across the following:
The normal hours of work in a day is 8 hours

There is a rest day of not less than 24 consecutive hours or 1 day for every 6 days of work which should be scheduled by the employer upon consultation with the employees.

Meal period is not less than 60 minutes or 1 hour time-off for regular meals of employees which is non-compensable. Rest periods or coffee breaks running from 5 to 20 minutes shall be considered compensable working time.
As mentioned above, a normal work day constitutes of 8 hours and an additional 1 hour break for meals. If you compute it on your own, you should render only 9 hours in the office and the rest is for you to actually live your life.
This past busy season, I remember filing a 100 hour work week, imagine that we only have 168 hours a week and 100 of them are spent working. Of course, I also have to do my daily function of eating, sleeping etc. This is the sad reality and what's worse is upon computing the work hours rendered I might not get paid for the whole amount, which is quite customary in my industry and country.
The thought came up to my mind to propose a work limit for all professionals and workforce in out country. A sound and clear mind and a healthy body is needed for all the jobs there is but sadly I don't know what to do as well. I can't just write a draft of why this is necessary because I don't even know where to send it.
There is actually an on-going scarcity in professionals lately, probably because people think millennials and gen Zs are being demanding, but I think more and more people are realizing that we are being exploited and what we do is not easy and that we deserve better pay and treatment for it. 
Like me, as an auditor and member of the professionals, I love what I do and I can survive and sacrifice things for what I love but lately I feel like the audit sector is really understaffed not just in our country but globally. I think more and more people are getting tired of having tons of workload but the pay doesn't compensate for it. And it's' just not the pay itself but the expectation that your life revolves around your work.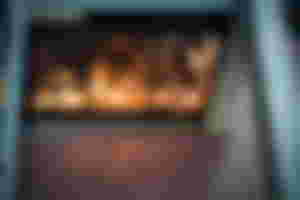 Honestly, the work hour arrangement in my country is really not for me, as a morning person I'd really love to work in the wee hours of the morning when my brain is fully rested from what it's supposed to be like an 8-hr sleep, hoping to get off at work as early as 6PM. But in reality, most people sleep at 2-3 AM, so most of my teammates come around 10-11 AM, and that is their cycle. I do my best to go against the flow because I'm having a hard time functioning at night. I always say this expectations to my teammates but I do feel odd most of the time because our schedule just don't match up. 
Lately, people in my work have been resigning, one by one. It's sad to see people come and go but that is so common our profession. A lot of people are slowly feeling burnt out from work which wouldn't surprise me considering you are required to work for 12 hours and get paid for 8 hours. 
I sometimes just wish for better treatment in the labor force of my country, not just for our profession but the overall workforce. We have been allowing a lot of people and companies to exploit the labor force, just imagine that the current minimum wage in my country is only PHP537 or roughly $12 yet the inflation rate is at a 2-year all time high. 
To put it simply, the minimum wage is close enough to the current 1-kg price of pork meat, a day of labor is just for a kilo of pork? And to make it way much worse inflation rates are still expected to raise in the coming months.
This is why more and more people choose to migrate or grab opportunities in another country because honestly, what we earn in a day we can earn in an hour in another country. Of course, considering the standard of living there, there would still be a huge difference. 
I do hope that our labor force gets more regulated and focused on, especially now we're in a pandemic more and more people can get exploited due to the scarcity of jobs available. 
Even though I wrote all of this, I just feel that I'm really loss for words.
I wrote this in relation to @JonicaBradley 's writing prompt challenge. I think freedom for me is speaking my mind out about relevant issues and not giving a f*** in what other people are gonna say.
Tagging @Hanzell would be a nice break from your stories, @zolabundance2 would love to hear your thoughts about this challenge and @mixx would love to hear what freedom means to you.
Challenge rules:

Write about Freedom

Write 100% original content

Write at least 600 words

Tag me @JonicaBradley

Have fun
Lead image: Photo by Alex Kotliarskyi on Unsplash
See you around!