Have you experienced wherein you worked hard for something because you have a goal to achieve, you invested lots of efforts and most importantly time? And you are so happy because your hard works has been paid off. However, the most heartbreaking part is when that thing was being stolen from you.
Perhaps most of us have already encountered such event right? Let me ask you, how did you handle it? Well, allow me to share this to you. This experience is not mine but from my boyfriend. Only just yesterday I had learned that his Crossfire account from game club was so expensive for him. I thought he is just really fond of playing that, it is actually because he also made an income out of it. That explains why he chose to be awake at night and participate to clan wars cause that is how he earned from it. That was his side hustle during night time.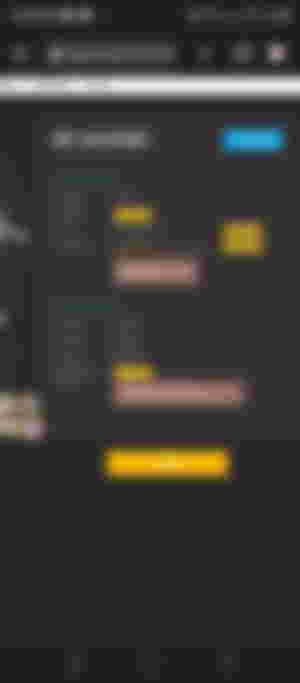 And yesterday, he was so sad when he chatted me that something is going on with his Crossfire account. It had been hacked through mistakenly logging in his account in a fake website. He said it felt like his heart had really been broken and his world fell apart when he cannot think of a way on how to retrieve it. And I was so saddened too, knowing I witnessed how he really gave up his sleeps at night just for that game. I told him he can still cope the money in his account soon, but he told me it is not just the money that he regretted but the time he spent on it.
So I helped him to find ways on how to retrieve his account because I can see that he was already hopeless. I shared to him what I researched but he told me there is no way he can apply that method because he already forgot the information he filled there before, for they are in a hurry when he made his account that time with his friends. Well, if I were in his shoe I would be that hopeless too but I just kept on cheering him up and motivating him that he can still get back his account.
Actually I found someone when I also researched in my facebook account. Based on the post, he is good at retrieving hacked accounts on Crossfire. And someone provided his IG account so I reached him out. I checked first his posts but I can see that he is not that famous, though his followers reached to thousands of people. His posts did not have any comments and his recent post had only one user commented telling to give him a try cause he is good. So I messaged him. But as our conversation went by, I am starting not to trust him. With that, I withdraw myself on asking help from him cause what if he will demand a big amount later on. Here's our conversation: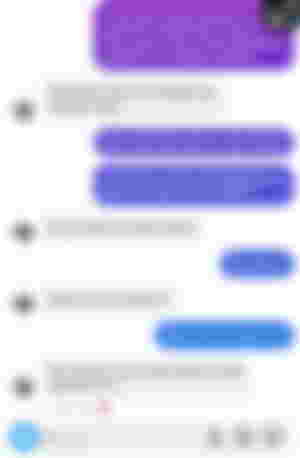 Then afterwards, he told me that he made a new account with correct full information to easily retrieve his account someday if the same thing might happen. But he also honestly admit to me that he had already lost the vigor to begin again. I did not know how to comfort him since we are in long distance relationship, so I just keep on encouraging him with exhorting and comforting words. Also, I keep on monitoring him and calling him through video chat to know if he's doing fine. And as far as I can observe, this whole thing is making him lazy cause I always find him asleep.
Nowadays, scams are pretty prevalent in any social media platforms and there can be subtle traps and baits set up waiting for you to bite or step on it. That is why we have to be cautious on handling our accounts especially if it contains money because this is the cause of any situation like this. Many people today are blinded by the luminous pleasure brought by money, indeed loving it is the root of all evil. This experience can be a steering wheel in your journey. Surely, circumstances like this are inevitable but we must not let this thing overcome you.
So in a nutshell, investing a vigorous time and effort to a thing that are bound to nothing might be painful and you might get sad cause you think you are that careless and seems like you just failed, always bear in mind that it is not the end of life. And according to Los Angeles-based psychologist Crystal Lee,"Failure is seen as an opportunity to learn and grow. It is an opportunity to be embraced, analyzed, and picked apart, rather than something to run away from."
PS: If whoever here knows how to recover a Crossfire account in game club, please do comment down for it would be a great help if so. Thank you for passing by, hope you learn from this blog.
---