Keep an Eye like an Eagle
By definition, earthquake is the sudden movement of the Earth's crust caused by an abrupt release of strain that has accumulated for a long time. It can be tectonic, volcanic, collapse or explosion. And if my memory serves me right, it was taught to us during my junior high years in our Science subject that it is the collision of tectonic plates and if the plates converge there can be a tsunami, but if the plates submerge it can trigger volcanic eruption. It's widely known to everyone that it can cause a massive destruction to our lives. As a matter of fact, it is one of the most frightening and destructive lashes of mother earth. It is uncontrollable and unpredictable which can present a great hazard to life and property.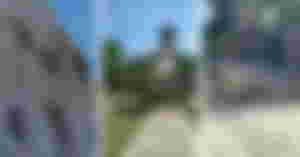 In connection, a 7.3 magnitude earthquake shook the Philippines specifically in some areas of Luzon yesterday. Many people even uploaded some videos during the earthquake. In those videos, I saw something wherein their lofty and beautiful house had been knocked down that crashed their five cars position just in their garage under their house. The owner of it is in grief and she crying in the video. Even me, I would be in the same state if I were on her shoe. There are also captured videos wherein you can really see how strong the earthquake was, some people evacuated especially those near the ocean areas.
I even had the earthquake experience, and that was way back the year of 2019 wherein it hit some parts of Mindanao, actually there are many quakes happened in that year but this one is the most unforgettable for me with 5.9 magnitude on the 9th day of the month of July just to the best of my knowledge and based on my research as well. That time, I just arrived from school to my apartment in a three story building and I am situated on the first floor. I think it was around seven o'clock in the evening when I washed my uniform and a minute later I felt a strong shake of the floor and I heard so many shouts and it even grew louder when the electricity was out, so there was actually a sudden balckout and the last thing I saw when the light was still on is that the bulb was shaking vigorously. Honestly, I was panicking that time, my mind cannot function well and I don't know what to do but the rush of my drenaline helped me to recover swiftly.
So I ran outside the building, and since my apartment is the last one in the row I still caught the stampede happening in the gate of the building because all of us fell down due to the strong shaking of the ground. But we soon managed to get up and finally got outside the area. And that time I felt like I was alone, though I am with many people. I had not had the time to contact my parents because my phone battery was drained. I'm worried like I'm in the verge of crying especially when my neighbor came near me and she was telling me that everything will be alright, she was still a college student too like me and it was even the first we talked so I totally appreciated her approaching me in the middle of a difficult situation. And above all, I deeply thank God for keeping us safe in that moment.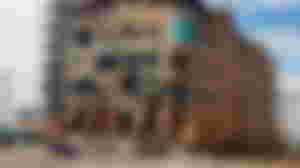 Nonetheless, what we really have to do in this kind of situation?
Scientists today are working 24/7 to come up with a way to possibly predict the location and likelihood of an earthquake, as well as new designs for various structures that hopefully, will withstand s strong tremor. By that means, we must practice some safety and establish precautionary measures. We already know three common things from it yet let me elaborate each of it further. First and foremost, you should stay away from from any objects that may fall on you. If you are unable to move from a bed or chair, protect yourself from falling objects by covering up with blankets and pillows. If you are outside, go to an open area away from trees, telephone poles, and buildings, and stay there. Also we must be aware of the updates and news if ever you need to evacuate, especially to those areas near the sea. But in order to execute all of these. We need to abide to duck, cover and hold rules. Duck down to the floor and cover your head, if you see something like sturdy table or desk and take cover under it, and hold on until the shaking stops.
But in my case I literally forgot those, if you are really in the situation you would really forget what you have learned during the earthquake drill in your school, especially when you are alone. I got out right away while the ground is still shaking because in my thoughts, what if the building collapse? So it would be best if I run quickly right before the building will begin to be ruined. But still don't intend to simulate me for that was a dangerous act of mine. It's best if you follow the safety guidelines.
To conclude with, those are just few tips to protect yourself and also can be a reference for people have not experienced on how to be those situation yet. But most of all, the salient thing that must be put in mind for events like this is don't panic, pray and stay vigilant. Though, panic is inevitable but keep an eye like an eagle in lieu of being anxious if you want to survive. What I mean here is that, you have to strengthen and sharpen your mind instead on dwelling to being an anxious person. For in times like this, no one can help us but only ourselves with God's grace.
Lead image by: dreamstine.com