The happiness of My nephew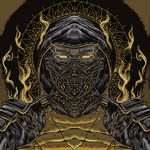 Saturday, 09 July 2022, was the last day my family was in Medan, where I currently live. Because on Sunday, they will go back to Java, and on Monday my nephew has started school. The holidays are over.
So, before they return to their hometown, I want them to taste food that is not available in the village. I decided to buy pizza because in my village there is no pizza. Have to go to a city that is 25 kilometres away to be able to enjoy pizza.
Incidentally, my rented house is not far from a pizza outlet, only about 900 meters from where I live. I went to a pizza outlet with my motorbike and ordered a triple box pizza set for 275K IDR ($18.33). At that time I had little money because I had previously asked them to go on vacation in the mountains. Luckily, I still have quite a bit of Cryptocurrency at my disposal. I exchanged my crypto for IDR fiat to buy a triple box pizza for my nephews to enjoy on their last day in Medan city.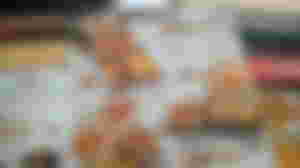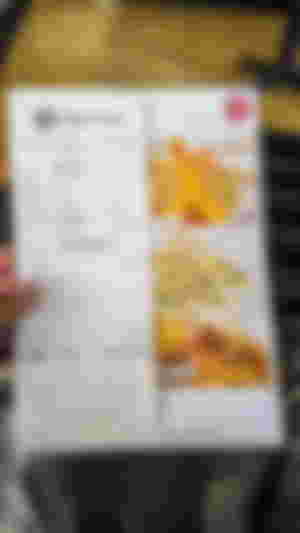 After half an hour of waiting for my order in the waiting room, my pizza was finally ready to take home. On the way back home, a motorcycle from behind was travelling very fast. I was shocked and almost hit the motorbike. Luckily I didn't fall and the Pizza I just bought for my nephew was safe. When I got home, my family was curious about the box I brought from outside. When the box was opened, my nephews screamed with joy at the sight of food they had never tried before. Inside the triple box pizza, there are beef cheesy mozzarella pizza, choco cheese pizza, rice chicken delight, and others.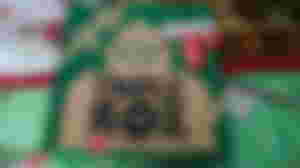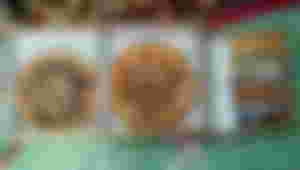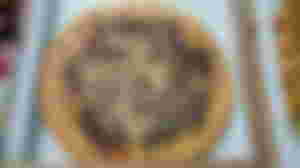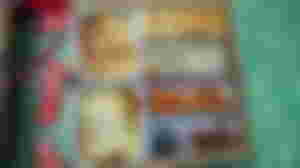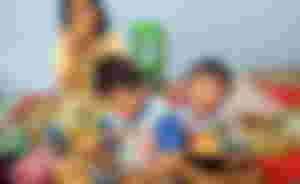 My three nieces enjoyed the pizza I bought. It was their first time tasting typical Italian food. Usually, in the village, there are only traditional foods that they may be bored to eat. So once in a while, I have to give them pizza to keep them happy and content. I'm so glad they were satisfied to taste the food they had never tried before. Next time I will take them to a playground if they come back to Medan city. Because in my hometown there is no playground like the one in the city. They must be happy and content.
That's all I can tell about my family. Thank you for taking the time to read. I hope you enjoy my writing. Don't forget to like and subscribe so you can read my other writings. Warm greetings from me, Dark_spirit666
Sponsors of dark_spirit666