NFT artwork made into pendant jewelry by Tiffany & Co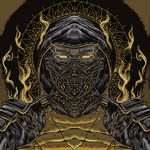 I just opened Twitter and saw a post from CryptoPunks sharing a tweet from Tiffany & Co. For those of you who are not familiar with Tiffany & Co, they are a jewelry manufacturer in the United States. It has now entered the NFT world. NFTiff is their NFT product which will be released today (2 August 2022). The product they launched was available exclusively for CryptoPunks holders. You all know what CryptoPunks NFT is, right? It is the NFT community with pixel art designs that have been famous since last year.
From the end of 2021 to mid-2022, CryptoPunks NFT had dimmed, because NFT collectors bought a lot of Bored Ape. But today, CryptoPunks shines again with a +158% increase in selling price.
So, this pixel art design from CryptoPunks was made as jewelry for real-world use. This caught my attention looking for more information about Tiffany & Co collaborating with CryptoPunks. So I found news from Channel News Asia which said that there are 30 real gemstones and diamonds as well as 18k rose gold that is the material for every pendant that is produced with the CryptoPunks design. Can you imagine, how much each pendant costs? From the sources of information I found, the price reached 30 ETH. Of course very expensive.
They also said that the design of the CryptoPunks pendants produced was limited, only 250 pieces, and each pendant was an edition of CryptoPunks NFT. If you buy it, you will see the edition number on the back of the pendant. That means, there will be an increase in the price of the pendant in the future. This is a real investment if you are interested and have sufficient capital.
Then, who is the idea behind this NFTiff? It turned out to be Alexandre Arnault who is the executive vice president and communications of Tiffany & Co. At that time, Alexandre Arnault shared a photo of the #3167 edition of CryptoPunks custom jewelry on social media. This has shocked NFT Collectors and creators in cyberspace. The project is scheduled to be launched on August 5, 2022. The collaboration between CryptoPunks and Tiffany & Co has increased the value of CryptoPunks NFT sales on Opensea.io today.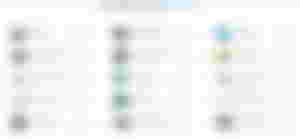 Tiffany & Co is not the first luxury brand to enter the NFT world. Previously, GUCCI also released 10000 NFT collections called SUPERGUCCI last January. Prada and Adidas also collaborated to create a unique 3000 NFT which was designed by Zach Lieberman last January. A lot of interest and community made Prada re-release its NFT last June. The 100 NFT collection is available in the Timecapsule series button-down shirt design. If many well-known luxury brands enter the NFT world, then NFT is a good investment for the future.
Sponsors of dark_spirit666