Activities in the month of Ramadan so you don't get bored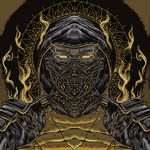 Hello, my handsome and beautiful friends on the read.cash platform. How is your fast today? Surely it's still running, right? So, during this month of Ramadan, what are you guys doing?
In this holy month of Ramadan, we as Muslims are required to fast and refrain from all desires that are in our hearts such as eating, drinking, smoking, and getting angry until the appointed time.
In general, the time for fasting is from dawn until sunset. Well, during the day, sometimes boredom comes to us because the waiting time to break the fast is quite long. In order not to get bored in fasting, today I recommend fun activities while fasting. So, read this article to the end, guys.
This is one of my hobbies apart from music. Even though it's not the month of Ramadan, I still take a little time to read. Reading books, magazines, short stories, or comics is a fun activity for someone who likes to read. Doing reading activities will increase your insight and information even though you are fasting.
This is one of the recommendations from one of my Facebook friends and the author of this read.cash platform. He is @daffaputra. Although I have never done meditation, but for him, meditation is very beneficial for our physical and mental health. This is a light activity that doesn't exhaust you. Meditation can be done in the afternoon, just before breaking the fast.
To fill the time when fasting, we can do this activity so that this month of Ramadan is not boring. It is recommended to write on platforms that can make money, such as read.cash, steemit, hive, etc. So, writing is not only a filler for activities during fasting, but writing can also earn money.
This activity is mostly done by teenagers. When I was 15 years old, I spent all day at the internet cafe playing online games so that fasting wouldn't be boring. Currently, some smartphones can play online games, so we no longer need to go to an internet cafe to play online games.
It is also fun to fill the month of Ramadan for you guys. You can watch movies that you like, either on Netflix or download pirated movies. Sometimes I also watch One Piece anime and also Boruto while waiting for iftar guys.
Those were 5 activities that make you not feel bored when fasting. Maybe there are other activities that you can recommend to readers by writing in the comments column. Thank you.
Sponsors of dark_spirit666