Spring reflection (pastel pencils)

Hi my friends!
I have one story that is the most suitable now, when spring is on the street
It's another my traditional art drawing tutoria publised on Golos.
This is reflected in a spring puddle that I found interesting for image.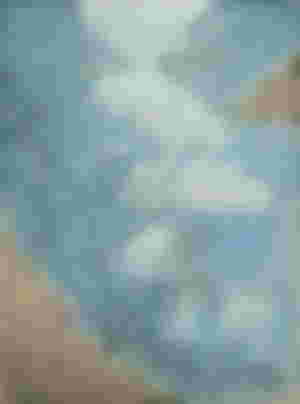 In this case I chose for work a set of pastel pencils & pastel tone paper (sand color).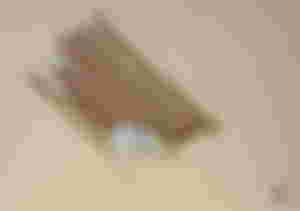 For this picture I used my own photo
I started my draw without sketch with applying base colors.
Two parts of scene were a earth & all the rest was water.
I decided to draw a puddle by dark blue color with some blue gray in lightest areas (it's assumed that a light of sun falled somewhere ahead, i.e. on top of the picture).
In the middle of scene I leaved a few unpainted areas, then with a light gray and blue I created shapeless spots - these will be clouds reflected in water.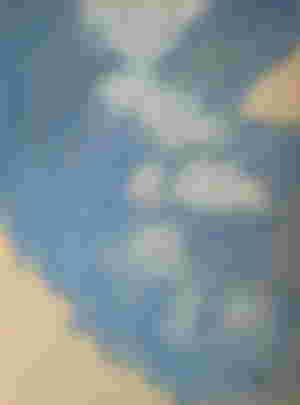 In a few shades of yellow and brown, and of red and light gray in some places I draw an asphalt gravel in the upper right unpainting piece.
Some big stones were visible in water.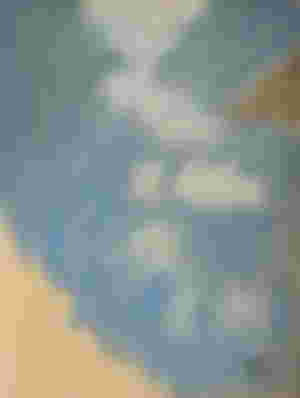 Then I added some gray pink color and light rust color (glow of the setting sun) in a clouds and detalized a contours of their.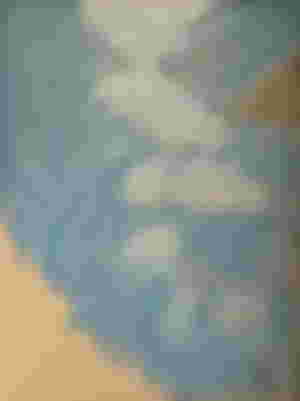 I smeared a strokes on the water area, add a added yellow tint to it — a reflex from the asphalt, and again blended.
With the same shades of yellow and brown (and black and light gray in some places) I painted a second section of asphalt - in the lower left corner.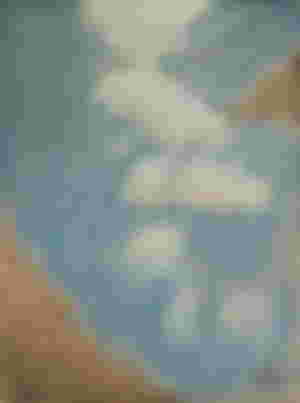 Now the reflection of the trees.
The farthest and thinnest branches I drew with black and with dark brown - thicker in the near plan.
Somewhere in the middle of the clouds I add a blue-gray color to make a volume.
And smear in center too.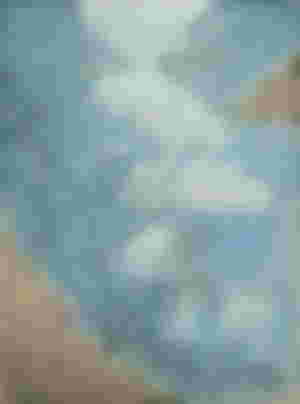 I hope this drawing will put you in the mood for spring.
With Love...