Mickey (cat's pastel portrait)

Hi friends!
Today I tell & show you haw I drew portrait of one of my cat named Mickey.
I drew it to art contest on Golos
He is very photogenic, but not very plodding, because he had to use the reference (my owner photo)
For my work I used black paper Canson "MI-TEINTES" and some pastel pencils Faber-Castell - they have a nice color range, near to a natural tones.
To begin with, I sketched the outlines of the model in neutral grey color.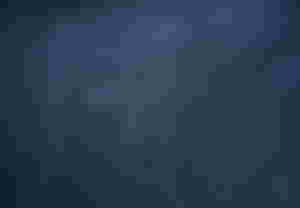 Then I chose a suitable color palette.
Main color of lighting I decided to make it warm, and a backlight must be cold.
For the Mickey's eyes I took two green shades and white for highlights (in finally, a black pencil was added to correct certain moments).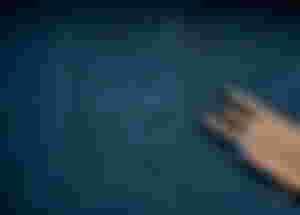 I started my drawing with a brightest, lighted areas (yellow and ocher in places), then colored a shadows in blue, highlighting the individual hairs falling into a light.
Then I outlined a color of inner part of the ears - they are thin and well pass a light, it's necessary to depict them as if translucent.
Separate small strokes I drew a contours of a wool to separate the cat from background (in a photo, unlike this picture, Mickey sits against the background of a lighted window, and a contrast between he and a background is distinct).
Also I outlined the whiskers and highlights on the nose.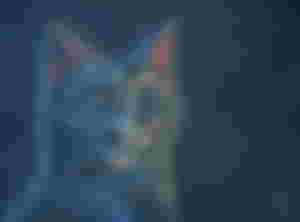 Well, finally I got to Mickey's eyes.
Mickey has a very beautiful green-gold eyes, glowing, as a pearl.
I wanted to convey this glow in the picture as accurately as possible.
One of eyes fell into the shadow, & I painted over it with a light green and with the addition of dark emerald green.
Second eye , in a light area, I drew with golden shades (yellow + white + light green and a drop of ocher).
With black pencil I highlighted pupils.
In order, for cat's eyes looked alive and wet, I caused glare on the iris, tear channel and lower eyelid with white color.
I also drew an inner part of an ears - I added dark and light hairs, and traced cat's whiskers and eyebrows more clearly.
Well, the last stage I drew a white shirtfront of cat.
Then I wanted to add more ocher to a lighting so that a color of an auricles was more reasonable.
And on the contrary, I slightly smeared a blue strokes - a little bit, at the outermost borders.
Then I made the most illuminated fragments of fur with white and in some places accentuated shadows with individual black strokes (for example, on the lower jaw and on the nose).
And so I got a pastel portrait of a cat (with some sharpen & color correction of camera's white balance)
I hope you'll like this picture and tutorial
Many thanks for your attention!
Regards