Hi again everyone! Just want to share my low skill photography.

We have a plant here in our house. I just take a jiffy shot on it because they are growing and multiplying and it was so cool.

We bought this plant a month ago then after a week I noticed that there are little something emerging. I thought it was a sucker plant but then when I checked its a baby plant! Check my capture image
👇👇👇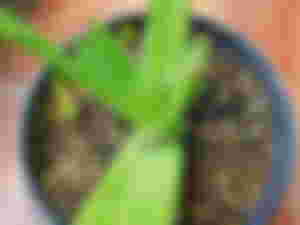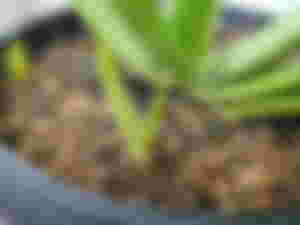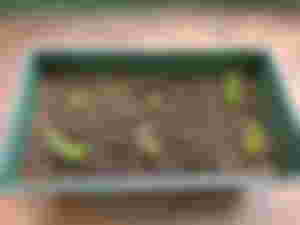 Here's short information regarding the said plant.
The Aloe vera , also known as aloeng medicinal or inas medicinal , is a kind of soft plants (sukulente) believed to come from northern Africa . These species have no natural growth, but there are naturally growing relatives of Aloes in northern Africa.

What are the potencial Benefits of aloe vera.

• Digestive help Aloe latex contains aloin, which is an anthraquinone that gives aloe vera its laxative properties and may help treat constipation.

• Treating skin conditions, such as psoriasis and acne Aloe creams have a calming effect on the skin and have been shown to help reduce itchiness and inflammation.

• Sunburn relief Some people swear by aloe to calm a sunburn. You might have experienced the gel's cooling effect yourself, but the research backing up the claim that it can speed skin recovery is lacking. One small study, for instance, found aloe vera didn't have any effect on treating a sunburn when compared with a placebo.

• Wound healing Aloe gel may help expedite the healing process of burns or cuts on the skin.

• Heartburn relief Researchers found aloe vera helped lessen several symptoms of gastroesophageal reflux disease (GERD), including heartburn, belching, and vomiting.

• Lower blood sugar A study found drinking two tablespoons of aloe vera juice every day for two weeks helped lower the blood sugar levels among people with type 2 diabetes. Triglyceride levels of the study participants also improved a big deal for those with diabetes, because they're at an increased risk of developing heart disease.

I hope you like my photography 😜 hehehe
Please dont forget to like and subscribe 👍