Hi everyone! For your information regarding how does the new or novel corona virus spread.
Based on what we currently know, transmission (airborne droplets), of COVID-19 is primarily occurring from people when they have symptoms and can also occur just before they develop symptoms, when they are in close proximity to others for prolonged periods of time. While someone who never develops symptoms (they called it asymptomatic person) can also pass the virus to others, it is still not clear to what extent this occurs and more research is needed in this area.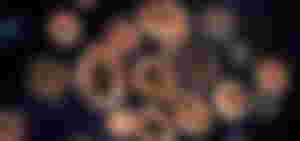 Limiting contact with people who are infected with COVID-19, frequent, thorough, hand cleansing and wearing a mask when at least 1 metre of physical distance can't be guaranteed, help to break chains of transmission.
As the government of different country, please obey what they have said. Stay at home, always practice or make it a habbit instead the proper hygiene, avoid close contact, wear your proctection gear such as face shield and face mask, and gloves (surgical or disposable) might help as well.
As of the moment vaccine for the said virus is still working out with diffrent country. Hoping to develop the vaccine as soon as possible for us to back in our own normal lives.
Thank you for reading this article. 🤗
Please like and subscribe 😊