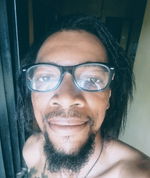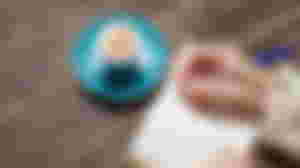 Emptiness swirling deep, thoughtlessness in the hollow deep/
Shrouds of thoughts escaping from the keep, imaginations gone to sleep/
Thoughts take formation, but still the nodes misinform/
Tiny sparkles of wisdom loops up, and when the mind is about to assemble reason it deforms/
The struggle to make meaning of unformed thoughts, a writer's life wrath/
The war to make organized meaning to a void, to pierce hearts with thoughts yet feel like the blunt blades of a sword/
To spill floods of abundance that glides to where reason resides, till actions spring from the deep in which motivation anchors/
Pirates of the Caribbean giving the fountain of youth to those who seek growth/
Arising from the valleys and taking down those mountains of doubt/
________________________
How i out-trick my mind into believing i can write anything (well, within my knowledge base) that i want.
Many a times, our mind waves a wand and boom we get an Hocus pocus, hypnotized into thinking we can't conjure up something creative.
The mind is way more magical than a Tarot card reader's orb, the mind is a universe of its own.
...filled with an abundance of magical ideas in a commute of fast moving thoughts.
Do you struggle with coming up with ideas to write?...
The key to writing an idea and turning it to a content is to start.
Often times the fear of making mistakes and being ridiculed makes us doubt ourself and stops us from becoming truly legendary.
If there is one thing i have come to understand is the fact that i learn more when i write. Funny right?!
Breathe and remember to have fun, and it will come to you easy pea-zzy.
I know it sounds easier said than done, but the mind is never at a complete shut down or else you asleep or meditating.
...pick a subject, form the first sentence.
Form the second sentence with the idea of letting it have a linking idea to the first.
Repeat and do the same with the next.
And like body mechanicals to gym sessions your muscle memory will begin to jolt pieces of puzzle to put together.
...one puzzle piece at a time and boom a picture is formed.
Vióla...
You have a readable content.
And if you want you can take extra time to refine what you have drafted to an how-to master piece content.
Or just a creative writing piece.
Do well to stay within your expertise, trying to write what you know nothing about will leave you totally uncreative and have you feeling like an SEO mechanical bot just trying to make the rankings.
If you love this post; like, subscribe, share and comment. And if you can tip me.
See you in my next post.