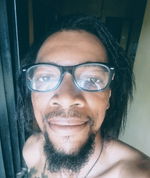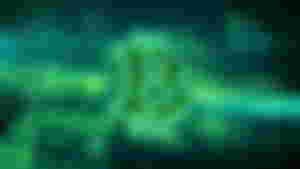 Seems Joe Biden's push for green energy, electric cars and zero emission is bringing in the rear, some serious momentum among top automobile manufacturers around the world.
And it looks like South African bad boy, multi-billionaire and Tesla Inc CEO, Elon Musk is in it to win it.
Baiting in the Bitcoin rally via twitter might not just be an honest mistake but a gimmick to boost the possibilities of making top of the electric car listing.
And alot of people probably don't see through the meme (laughs).
The Tesla CEO changed his Twitter bio to hashtag Bitcoin and also included a tweet "in retrospect, it was inevitable" as at Jan. 29, 2021.
And just like that the race circuit caught some drift, pushing the Bitcoin price from its fix-it pool of $32,500 to $38,000 in a matter of minutes.
However at the time of writing the BTC/USD pair is at $34,590.
With the automotive industry heading towards an electric future and Joe Biden's review on oil drillage, the view of a massive shift from gas fees to electric charging stations is beginning to look like the futurist soon to be normal.
On Monday, Jan. 26, 2021; the 46th US President Joe Biden in the Buy America themed news conference stated his plans to replace the government's fleet of vehicles with the electric cars made by US union labour.
Apparently that doesn't exist.
Tesla Inc, the leading US electric car manufacturer is not unionized.
General Motors Co seems to be the next in line for succession. However, General Motors Co seem to have the unionized factor in place but the fact that about 50% of it manufacturing power specifically the Chevrolet Bolt is produced outside of the US.
Although there are speculations Tesla Inc and General Motors Co might be the top runner ups of choice.
And there's also the possiblity of both EV manufacturers merging together to see this zero emission goal pull through.
However, it still doesn't leave off the fact that they could both file in as one entity.
So Elon Musk going hashtag Bitcoin might not just be a random spore of the moment but probably a ramp to reel in some more brand appreciation.
Publicity at its best? Maybe or maybe not...
...zero emission, green energy and electric cars, what do they hold for the future?
Speculations state whales would only buy if BTC price is within the $30K price bracket and a lot of stiffs still waiting for it to dip a little forward before making new entries into the market.
Which begs the question, will this push play mariachi to a long term bull run towards a new bitcoin all time high? Or will this be just a short upward trend soon to reverse for the $20K support line?
Your thoughts are welcome in our comment box below.
If you love the post, hit the subscribe button, like, share and if you can tip me.
See you in my next post.