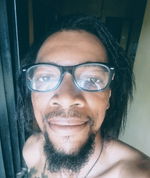 Reflections.
Proud or disappointed?...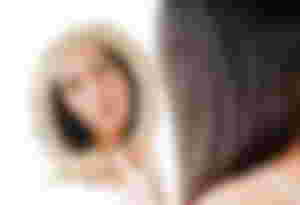 We often tend to say new year, new me...we even go further to set goals to complete before the year runs out.
But the question is, are we doing something our future self (our end of the year resolve) is going to appreciate?
Would you be able to look back and say even with all the chaos and craziness i still came out with the BAG.
...like how many of y'all actually articulate those goals into bullet points and writing.
It's all about the grocery list and keeping to the target, like if you don't pen them down how you gone do a fade when the all-smiles, charm your way into your pockets-sneaky Walmart salesman tries to wet candy talk you into a good discount deal.
Good at the moment, but you would probably look back and just say damn could off used that Dollar for something i REALLY needed.
It's the same for your goals. If you don't write them down, how you gone be able to stick with it and check up on your progress report.
What are you doing to make your future self proud of you.
If you don't have the financials at the moment it doesn't get you from improving yourself.
Educate yourself, even if it has to be through trials and errors. It doesn't have to be get rich or die trying, or the get rich quick mentality.
Little steps, baby steps as longer as you doing something positive towards your end goal.
Success is never final and failure is never ending, i think this was a quote from Napoleon Hill.
Sometimes the universe lets you get knocked down so you can look through the mirror from a different angle.
In our down times that's when we get more resourceful and all powered up to try new things.
And most times (if not all the time) good discoveries come out from trying out new things and experimenting.
I have gone through rabbit holes, yellow brick roads and still chasing tornadoes to be blown to a higher path in the right direction.
You could say it's been thorns and roses, or roses and roses...well it's basically all the same really.
It's lesson on lessons.
Kind of remember when i first started the crypto journey, jumped in on Bitcoin mining--till date haven't received none from it, probably because they offered free mining services in return for some mined blocks of bitcoins in my wallet (laughs).
With that not working i jumped into Russian Rubles mining sites, VK.fun and some others i can't remember their names worked for a couple of months then it just went into ponzi scheme mode.
From there it was economic simulation gaming experience with earning power in Rubles; Drift.biz, Ferma.gg, and CenturyOfWar.com worked for a couple of times, then the first session ended and with the new session it was just something else different (not necessarily a ponzi scheme) but it totally felt like was wasting my time.
And from there it was Russian Rubles Paid To Click websites like argonclick, serfbux and i think vuexybux, all paid (and still pay till today) but the process to the big bucks is way too slow.
Then it was on to $$$ powered get paid to click platforms like Timebucks, ScarletClicks, PTCShares. With this again the climb up to the big bucks was rocky mountains and steepy slopes.
But with that i came back to crypto airdrops, bounties and GPT (mostly Bitcoin). But like the previous, the road up was long like the rest.
And out of all that i stumbled on microwork.io and got stucked with it for awhile.
Microwork is a paid to complete micro task platform. They offer to buy your pictures via your phone raw snaps and also pay for giving your opinions on surveys, minimum threshold $1 in Ethereum.
Still works till date, but due to the covid-19 period for safety purpose from bio-hazards and government imposed lockdowns and curfews, plus photo submission task being 90% their available gigs had to stop.
And then there is Premise, it's a micro task platform that tries to collate research results from product shopping price, sharing your opinions on surveys, acting as a mystery customer to give feedbacks to companies seeking to see how their employees are performing and carrying out their jobs.
I still play around premise till date mostly for the surveys. Payouts are different in different countries around the world, but the most popular methods of payout are mobile top ups and mobile wallet payments.
And then i airbrushed my way into faucets, tried a couple of faucets but 90% were just a waste of my time. But for starters free litecoin faucet an app on Google play store was first to prove other wise.
Payout were every Monday straight to your wallet address. I think they got for Bitcoin and Bitcoin Cash but requires a coinbase address with coinbase not working perfectly were i'm at, i really didn't want to waste my time.
Currently i'm on faucet dutchy and it does work, i got my TRX start up staking cap from there (laughs). And on the way to get to the threshold for my next entirely different crypto coin staking cap.
Savers are the new losers ~ Robert Kiyosaki.
And i do tend to agree with him. I mean why just hold alone for value gain, when you can let your crypto earn passive income for you and at the same time get gains from the value rise.
See, you can start even without investing any capital in.
I'm not where i want to be, but i think i'm on my way there.
Honour your past, appreciate your present and your future might just love you for it.
All it requires, is to have a plan and begin...
Just a lil tidbit to keep the new year motivation going.
You like?
If yes, hit the subscribe button, share, like and comment.
And if you can tip me.
So what are you doing to make your future self proud, what would your end of the year reflection portray.
Your thoughts are welcome at the comment box below.
Happy Earnings.
See you in my next post.