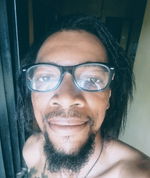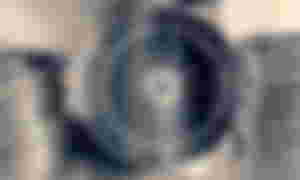 Since the last days of February opening into the new beginnings of March, Cardano saw itself on the third spot. But like they say getting to the top is easy but staying on there is a whole new challenge on its own.
A few contributing factors that might have seen it reach a new peak as at then might have likely boiled into the combination of the following factors.
One being the $300,000 buy of $ADA by the legendary Gene Simmons, KISS bass guitarist, two being grayscale investment initiating a Cardano listing on their hedge fund options or three the launch of the Mary hard fork.
Of all the possibilities, the launch of the Mary hard fork was pretty much the most anticipated news and supposedly the new vehicle to take cardano into a new and remarkable milestone.
However so as it seems, that great lift has yet to leave the landing strip or tarmac. This could likely owe to the fact that the end of the first quarter of the year is gradually closing it's curtains, to give way for a new act.
Well i guess it's too early to say she (Mary) has underperformed as it's just a couple of days old, not even up to a month yet. The element of ultimate surprise is still an open window, and besides Alonso is soon to follow.
In the early hours of the day Cardano was seen to be at the third spot, but as at the time of writing Binance Smart Chain is beating Cardano to the third spot with just a few market cap $ difference. Seems BSC is aiming to get more Master degree rise up it's chains.
On an opposing universe though BSC powered yield farming DeFis such as Pancake Swap and Cream Finance have been having a not so red carpet event lately. The pull rug clamp down on ApeSwap should have given off a notice, well hoping the hijacks on Pancake Swap and Cream Finance gets a fix soon though.
A lot is riding on Pancake Swap and Cream Finance getting back control as it could invariably determine the future of yield farming.
Could this also have a negative pull on Binance having it's top performance on the third spot. Polka faced and fingers crossed looking to see how it rides out.
Well all things are looking green on the Cardano ecosystem and the hopes of bearing more fruits is already driving up some traction.
With the speculation of 100 new protocols onboarding on Cardano, listing on Bloomberg and coinbase pro will likely have ADA shoot through the barrier, skyrocketing the charts to a new high of $1.50 or $2 breaking the resistance pivot point that have been bouncing back the value gain back to $1.07 to $1.10 range for 3 weeks now.
Do you think Cardano can get back to the third spot and retain it?