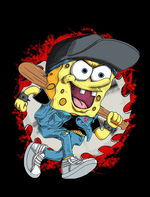 Some of my new friends often ask me about my religion. They thought that I was a Buddhist. In fact, I was born and raised in a Muslim family. Even, I went to Madrasah (a school that learns about Islam), I currently practice Zen in my daily life, so my friends who are new to me think that I am religious. Buddhist.
What do you think? Is Buddhism and Zen practice a religion? For me, Buddhism and Zen meditation transcend religion. If I observe in detail, religion is nothing more than an institution that has a certain foundation of belief. Religion also binds every individual who adheres to it with all kinds of rules (especially the rules contained in the book). When viewed from the goal, religion wants to create an orderly life without chaos.
For me, Zen has that, to achieve liberation and enlightenment, Zen must adhere to the five basic precepts. The essence of the five basic precepts, no one should be hurt, no matter what the reason. That way, Zen that is practiced will give peace together. Zen to me, is more than a religion. Zen is a practice of human liberation that has a great method of bringing out human suffering for the actions of humans themselves. Even though Zen is very old, Zen and its methods are still practiced all over the world.
There are several reasons why I was drawn to practicing Zen and Buddhism. First, Buddhism and Zen can be studied by all groups, including certain religious circles, nobles, and commoners, to even atheists. So, Zen and Buddha can be used by anyone.
The second is, there is no absolute truth in Zen, all can be questioned and criticized. Unlike religious teachings which have absolute truth, so they should not be questioned and should not be criticized. Because the goal of Zen is to free man from the suffering created by his stupidity.
Third, Zen can be tested directly like a modern experimental science. Zen and Buddhist practitioners do not need to have excessive faith and belief. Those who practice and apply Zen can feel the benefits.
Fourth, Zen can educate everyone who practices it, because the basic goal of Zen is liberation and enlightenment. Zen provides knowledge and wisdom about how this world works as it is, including how the human mind and mind work accurately. It is because of this knowledge of Zen that man can escape suffering and ignorance.
If we deepen the teachings of Zen, it means that we also deepen the knowledge of religion as well as liberation, because, in the practice of zen, humans must understand that thoughts and emotions are empty and temporary, so humans do not need to pursue what they think. In addition, Zen also teaches us to understand who we are. Human identity and consciousness are pure and empty, yet fully alive.
In Zen where there is wisdom and knowledge, there is also the peace that humans need to find happiness. If we all embrace zen, the world will become more beautiful for every creature to live in. Because Zen also has moral foundations that are taught by the world's major religions in a rational, critical, and effective way to free people from suffering.
Without having to convert, without having to say any words, and without any baptism, we can all learn Zen to free ourselves from suffering and on the path of enlightenment.
The Lead Image Source: https://unsplash.com/photos/Uq3gTiPlqRo