Indonesia Needs an Education Revolution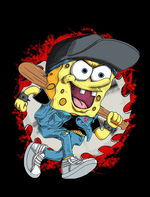 A few days ago, I took my nephew to school. They study as usual. One of the students gave quite interesting and critical questions to the teacher regarding the lesson of the nation's history. Not the accepted answer, instead of the false accusation that one of the students got. It turns out that the education system in schools today is still the same as the system I used to run. Still unchanged, Indonesia still uses an ancient and dilapidated education system. No wonder the Indonesian nation has no progress at all.
When I was in school, we were not allowed to ask about communism, because communist ideology was strictly prohibited here. Even though I am someone who doesn't like communism, I have the right to know more about communism. If we are critical, we are seen as rebels at school and on campus. At school too much memorization. Students should be able to memorize the entire lesson even if it doesn't make sense. Teachers only obey government policies that make the education system like this, as a result, students become stressed in learning. Students are forced to obey and are not allowed to ask questions if the teacher does not allow them to ask. Education today really kills the spirit of learning in students.
Why does this happen? According to my observations, the Minister and education officials here complicate the problem of education, so that education in Indonesia becomes disorganized and chaotic. Thus, the Indonesian people are increasingly inferior and increasingly stupid. Even the public's interest in reading is almost non-existent, and also, the books sold in bookstores are of little quality, mostly fiction novels and religious books.
The Indonesian nation needs an educational revolution. The Indonesian nation needs education that is based on culture and life as a whole so that students become intelligent, critical, and skilled. Indonesia also needs a liberating education, so that there is not a lot of rote memorization and unreasonable obedience. Teachers must also be able to educate students to be independent.
There are still many systems that must be addressed in Indonesia. Don't use the outdated education system and also fool students. This is for the progress of the nation and the state. It is time for this system to be rearranged.
The Lead Image Source By Unsplash