Human Life in the Digital Age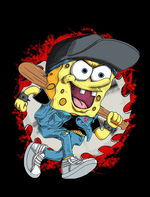 Currently, we are in the era of digitization. Most people have lived in two worlds, namely; Virtual World and Real World. However, they are more comfortable in the virtual world so that life in the real world is just eating and going to the toilet. The basic human problem is Identity.
Have you ever questioned yourself about who you really would be if most of your life was only in cyberspace? Who are you if social relations between humans are no longer direct, but through WhatsApp or Facebook chat? Human behavior in cyberspace determines personal destiny and civilization.
The virtual world is a product of the digital revolution. Information is very abundant for us to get and also cheap. This creates opportunities as well as disasters for humans. Many humans today become merchandise. All searches made will be recorded, then the search records will be used for various purposes later, from marketing a product to political campaigns.
Human beings are currently determined by activities in cyberspace, self-esteem is also determined from how many likes are in each post, human existence is also determined by how often they show off themselves in cyberspace. The Maya world is now a place for human daily life. Social media accounts in cyberspace determine the human identity.
The virtual world can destroy and save humans. Therefore, morals and ethics are needed in surfing the virtual world. Humans need awareness in surfing in cyberspace. Consciousness I mean pure consciousness created by common sense and a clear conscience. That way, surfing in cyberspace will be a means of developing knowledge.
In addition, pausing in cyberspace is necessary. Because humans also need to live between green trees and blue skies. This is for human mental health itself. To increase human awareness in surfing in cyberspace, ethics in digital communication is very necessary. This ethics will determine the relationship between humans in cyberspace. So, with the virtual world, we must be wise in using it. Don't be trapped in a virtual world full of fakes, because you will lose your real self.
Image source by Unsplash