What makes you beautiful?A letter for my dear cousin.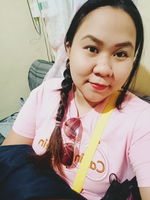 She's beautiful inside and out. No body in my family criticize her beauty because for us she is perfectly made by God and she is a blessing for us. She is beautifully made for a purpose. In others it was a mistake of her mother by smoking, drinking softdrinks or anything that a preganant women should not do but it was a purpose and she is a gift.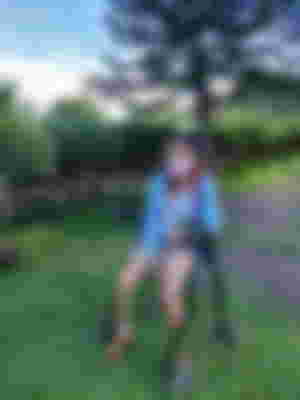 She has a polyo. She cannot walk alone without support, or even something else that she can lean on or hold so that she can walk straight. When we were in elementary and high school, she had a cane that she used to somehow walk. But because she always falls down because she can't balance sometimes his body and we decided to just throws it away. I was only a year older than her so I was ahead of my highschool with her. And when the day came that she was in high school, I always visited her in her room to check on her condition. Thanks God, she had her bestfriend when she was an elementary . So my family and I are confident that someone will support her every day.
But we still shouldn't be reassured because not everyone has a good heart that won't insult her condition. Many still insult her and it hurts so much as her cousin to see her cry when I go to his room during break time. We are like sisters and I loved her so much. At that point I don't have to be kind and understand them, because my cousin is the one I should defend from all of them . I started became famous and known in their classroom and throughout the 1st year as her cousin fighting for her that whoever tries to repeat the insult to her, the Guidance Counselor will face them because I will not hesitate to report what they are doing. After what happened everyone got along well with her. Pity her situation and get to know her even better as she is. She made new friends and loved who she was.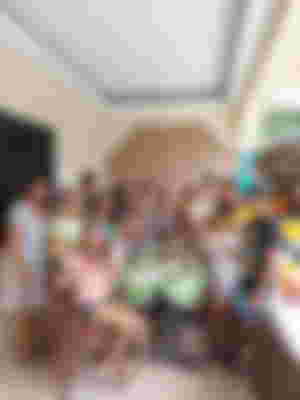 My family loves her so much. Always understand her and appreciate her. That chair is always with her because that is the only thing that supports her as she walks. It is heavy so no matter what step she takes he will not fall.
she always celebrates her birthday with us because sometimes her friends have their own lives so my cousins ​​and I are always with her even her heartbreaks. Yes when shes 23 years old sh experienced heartaches for the first time. I'm not in the photo because I was in Taiwan at that time.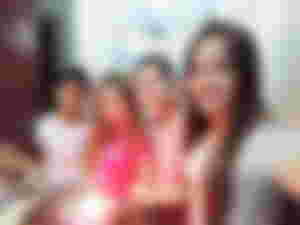 A letter for you my dear cousin .
I loved you ever since I know you. I never thought of you as a burden to the family or to us and your cousins ​​every time we leave or just us. I always make way for you to be with usbecause you deserve to get out of the house sometimes to see the world and its beauty like you. You are as beautiful as the world so don't think that you are ugly because "NASA IYO NA ANG LAHAT". You are beautiful in our eyes not only on the outside but on the inside. You are the most beautiful among us your cousins. Because you are different and you have a beautiful aspects that we don't have and I want you to be proud of it one? You may encounter life hard to fight to but always bear on mind that we have her your family always be there no matter what. Especially me your favorite cousin who loved you so much that I'm willing to fight for you no matter what. Always remember that okey? And I kno you are in a secret relationship now and for the second time around our family know the guy and he even know your situation but he is willing to loved you for who you are and what you are. And I always pray that God will always be in your heart that he will sent a right person for you. I love you so much !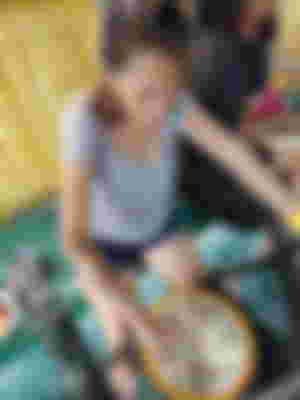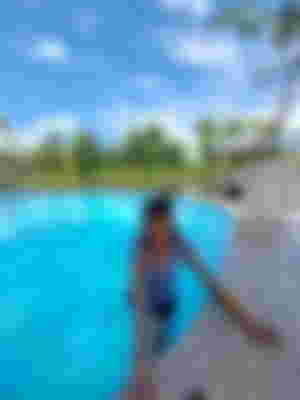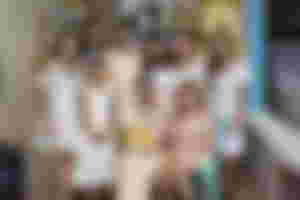 I am not here during our grandparents renewal of vows , you are our princess and you are most beautiful among them hahaha.