Proceed to your Goal: Be Positive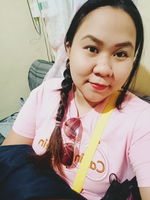 We all have our own goals and dreams in life as a normal human being. And I doubt it if anyone here has no goal or dream in life. That's why we are striving more and more to achieved it , that's why we are working everyday, managing our little to big businesses, selling online or what else to make money. But sometimes we failed to reach our goals ,not because we don't want it anymore but because we are tired of chasing our dreams.
A while ago me and my husband are talking after dinner and ofcourse I am so tired whole day work not included the evening routine since it's RAMADAN. I said to him that I really missed our son's imagine we stayed in Manila for processing for almost 5months going 6months this end of April. And now another 2years and yes I cried ,some people say I am so lucky that I have him here that we are together in one employer but you can't change the fact that I am a mother and I have a kids. But this is our choices made so be it .This are the steps we encounter by reaching our goals and dreams. So painful but we need to be strong for our future .
And my husband comforted me by saying we need to proceed with our goals why we are here and never ever come back neither one of us .2years is enough to build our small business again,to pay all our dept due to this shit pandemic and to give our son's what they deserve. He let me express the loneliness ,I cried more and more and inhale exhale to get some air to breathe.
My husband is right focus on what is the goal and be flexible enough to endure the emotional thing that is inside my head and heart right now. It's not easy to be tough mom because I am really emotional person . But we don't have a choice but to go on and let the emotions go away from today.
I need to turn my mind to positive side and entertain my self with music while working. That instead of worrying and thinking of them ,why not make my self so busy with work and let the day pass. Be Positive each day to change my mood from being sad to happy. Ang hirap Gawin pero kinakailangan.
Only OFw or someone who worked abroad know what I am feeling right now. But kabayan we really need to be strong to pass this 2years contract. Kaya natin to at kakayanin natin to.
Sorry I am so drained right now and I don't know what topics I need to publish but Instead I am using read now as my personal blogs and diary with my daily life happening . But still thankful if you appreciate it without any bad words from you here. Thank you !
I hope next day I will be back in my old track and not like this today I feel so weak and useless. I am just emotional and I really missed my kids so much.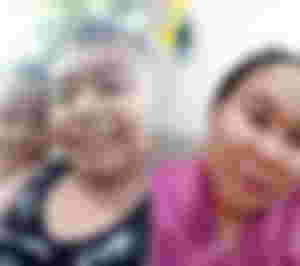 Thank you video call ! Kahit pahirapan Ang Oras ng tawag ay magagawan ng paraan masilayan ko lang mga ngiti niyo mahal ko.