A day of being a Khadama/DH: Overseas Filipino Workers
How are you? I am so busy everyday so I don't have enough time to take down notes to make my articles perfect and morst interesting. So I come up sharing to you how my day went well or what are the works I need to accomplish everyday. So since it's RAMADAN now in Kuwait and in every country that celebrated RAMADAN.
So in the morning we wake up 9am and start working at 10:30am. Ofcourse we need to chitchat first to our families before start working . After we finished our personal hygiene we are now ready to go to the kitchen and eat first our meal .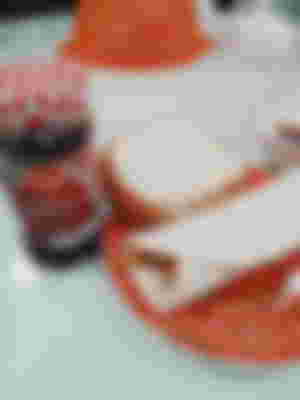 A simple breakfast to sustain our work for morning because our next meal is maybe around 3 or 4pm. Since they have CCTV in each living room I wasn't able to capture one so my 1st work is in
My employer are one of the riches person I know personally. They have 2 living room in the ground floor ,not just a living room ha it's a huge living room my friend .Maybe 50 person can occupy the area of their living rooms or more . And their living room has a Big flat screen Tv ,Cr and a mini kitchen. Isn't amazing? And since it's a huge one I spent almost 3hours cleaning the area.
After 3hours we cook Filipino dishes ,they have indian cooker who cooked Arabic food but Sir allowed us to cook with our traditional foods so we did. I am the one who cook for the 3 of us my husband and the long time Khadama here ate Chen.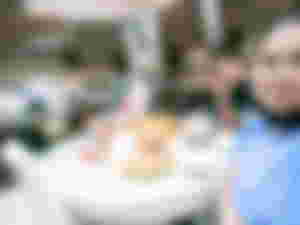 Don't mind us we are big now hahaha. So there 3 of us Pinky and the other one is Indian. We spent 1hour eating and after that I go to 2nd floor and clean my next area it's a
They have 4 C.r here not included the 2 downstairs. And my job here in the 2nd floor is clean the 4 C.R and check the two rooms and the rest will be taking care of ate Chen. So as expected I spent almost 3hours again here because one C.r is in the masters bedroom and they have a big bath tub and a large space for the walk in closet.
I almost spent my day in two areas a day and it's really tiring but I can manage ,our boss is good and not greedy when it comes to foods . 5pm we need to go to kitchen to help Ate Chen set up the table and when they are starting their foods I prepare our Filipino dishes again and again.
In the kitchen it's our place to spend time with my husband because his room is not my room in short we are not living in the same room haha. Even if we are couple we can't be together here but we can see each other everyday .And it's a favor for us to see each other in same roof with one employer.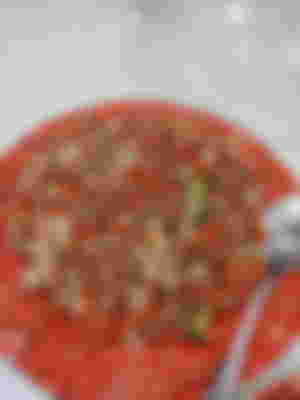 Giniling na Karne Ng baka with patatas and carrots and the left over broccoli. I ate a lot coz it's so tumjons already. And with coke ,take not everything is free unli coke or soda is here in the house. But we need to minimize it mahirap magkasakit. After eating our dinner we go to our room and take a rest for 2hours and my last stop is in the laundry area which I am assigned to iron the clothes as many as I can not literally I need to finish everything.
So since it's RAMADAN I started 10pm upto 1 or 2pm because ate serve food to BABA and the kids during that hours. I didn't help her because it's ate's duty to give them food. I am only in cleaning the house and yeah I helped her in her area too if I finished mine.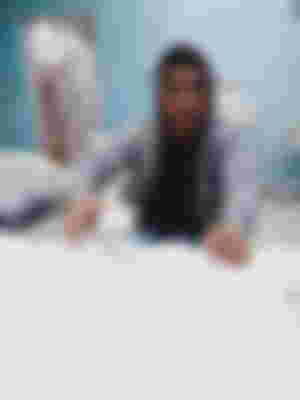 Wala silang pupuntahan kaya he help me to do ironing while I am busy checking the clothes , segregate everything to make it organized while he iron the clothes. I am blessed because God answered our prayers. Not OFW like us are lucky to have them as our employer.
Indeed, God listen if we call his name and ask his guidance and knowledge as well. Keep your faith because God sees everything what are happening to our lives.