57th Wedding Anniversary:A true meaning of Love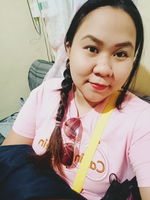 We all dream to have a fairy tale love story. A perfect relationship, a perfect partner and a love story that till death do us part. But for me this article i want to sharento you is a true meaning of love that no matter have imperfect your partner is , how your relationship started with so much left overs they choose to be whole and love each other no matter what.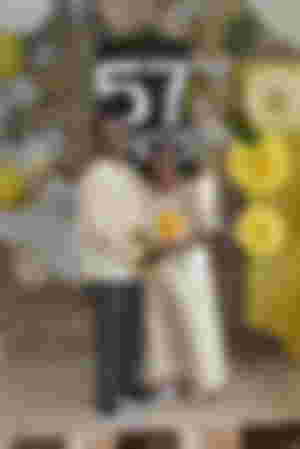 My mom and other siblings prepared this special occassion for this couple who truly loved each other. The model of our family and my ultimate savior since I was in their home ever since I was a kid. Because my mother left me with them to work abroad. Their life is not easy before my grandfather marry my grandma , my grandma has 2 siblings ages 2yrs old and a month old because her mother and father died and she need to be a mother to her siblings. So that my grandpa that time has no choice because he fell in love with grandma so he really wanted to marry her without any hesitation. So in that case my grandma is blessed to have him in her life. Fast forward my grandpa worked hard in his farm to provide for his family. They have 9 children and already settled now. In order to make them happy they celebrated 57th wedding anniversary. For them to witness the sweetness of this couple.
All i can say is I really loved their love story. They take care of each other , support each other despite of their age they still want to taking care of each other. They dont want to ask for help to their children as long as it's just a mild illness as long as they can handle it. They dont want also to hear that their children or even us their grand children to fight with each other ."Kasi sabi nila at the end dapat pamilya talaga ang nagtutulungan". They teach us how to help other people who need help and don't be greedy. Because way back they help other famers to have rice if their harvest are failure. That's why many people loved them unconditionally.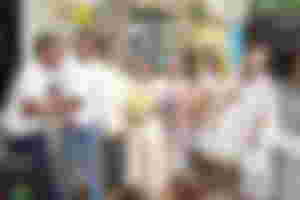 Look how happy are they. Injust missed them so much , the 3 other children are not ther because my mom is in hongkong, my auncle is in Papua new Genie and the other daughter is in California. How I wish when we get old we can have this beautiful pictures together with my kids.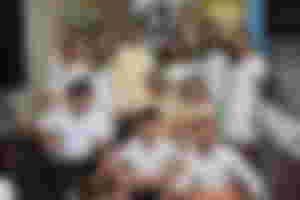 My Cousin's ofcourse i was not there and my 4 other cousins. Yeah ! I really missed this kind of memories but after 2years we can still celebrate their anniversary. They really loved their grand children ofcourse including me coz i lived with them since i was a kid. My grandpa always called me mostly everyday , and if he is not feeling well no one in the family can bring him to the hospital only me hahaha. "Kasi sa akin lang siya nagsasabi ng lahat lalo na ang totoong nararamdaman niya".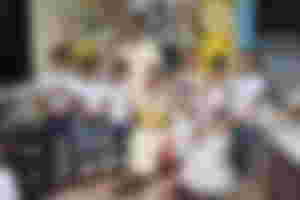 My two boys here are already a great grand children and the other two girls are the daughter of my cousins. The one beside my grandpa and the other boy beside with the girl are my sons. I really missed them hayyyst. They really enjoyed taking care of this little childrean , in this big house only this cuties childrean always watching tv and spending time with old.
Their relationship as building the family is not easy but they still choose to be whole and work hard to give their children a better life. That's why I really adore them and before I prayed that God will sent me a man same as my grandpa who will understand the " topak" of my grandma , who will taking care of me like grandpa who will not go into sleep if grandma is sick. A man who will.loved their children and always prioritize the family above anything. And thank God he gave it to me that's why my grandpa is so happy for me because he knew my husband very well.
Thank You So much for reading this kind of article. And thank you to my sponsors who always there to support me.