Te
I'll start writing some Chemical Stuff hahah
I think from high school, we already encountered periodic table of elements in Chemistry. Some may find it interesting while some will find it boring or difficult to grasps. I think every element is really interesting to dig deeper but I will not deny the fact that it's difficult to understand and remember all the properties.
For this day, I picked the element Tellurium with a chemical symbol "Te". I am interested in this element together with Selenium (chemical symbol "Se") because I find it's name pretty, let's see if its properties are still pretty hahaha. I told myself if I have a son I'll name him Tellurium then if a girl, Selenium haha
So let's start with the basic info
Atomic Number: 52
Atomic Mass: 127.6 g
Electronegativity based on Pauling: 2.1
Density: 6.24 g cm³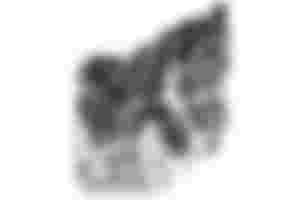 HISTORY
Tellurium was discovered long before it was recognized as an elemental species. An Austrian mineralogist named Franz Joseph Müller von Reichenstein studied with an ore known as German gold around 1782. He produced a substance from this ore that resisted his attempts at analysis and was dubbed metallum problematicum by him. Martin Heinrich Klaproth corroborated Müller's findings and established the substance's elemental origin in 1798. He named the element Tellus, or Earth, after man's "heavenly body."
Tellurium is a silver-white semi-metallic, glossy, crystalline, brittle element. It usually comes in the form of a dark grey powder with qualities that are both metal and non-metal. Tellurium can be found in a variety of compounds that are similar to sulfur and selenium. Tellurium produces a greenish-blue flame when burned in air, and tellurium dioxide as a byproduct. Water and hydrochloric acid have little effect on tellurium, but it dissolves in nitric acid.
Uses
Tellurium is used to vulcanize rubber, colour glass and ceramics, make solar cells, rewritable CDs and DVDs, and as an oil refining catalyst. In semiconductor applications, it can be doped with silver, gold, copper, or tin.
So here's just the basic info about Te or Tellurium. Next I'll write about hmm let's talk about Copper since it's also common that most of us already heard about.
Thanks for reading!
With love and curiosity,
curiouscat, Charlotte